With a $7.99 canvas from the Lobby and some super fun paint markers, I was in craft-mode last weekend...
It was fun to make because I wanted there to be imperfections. They are my favorite part.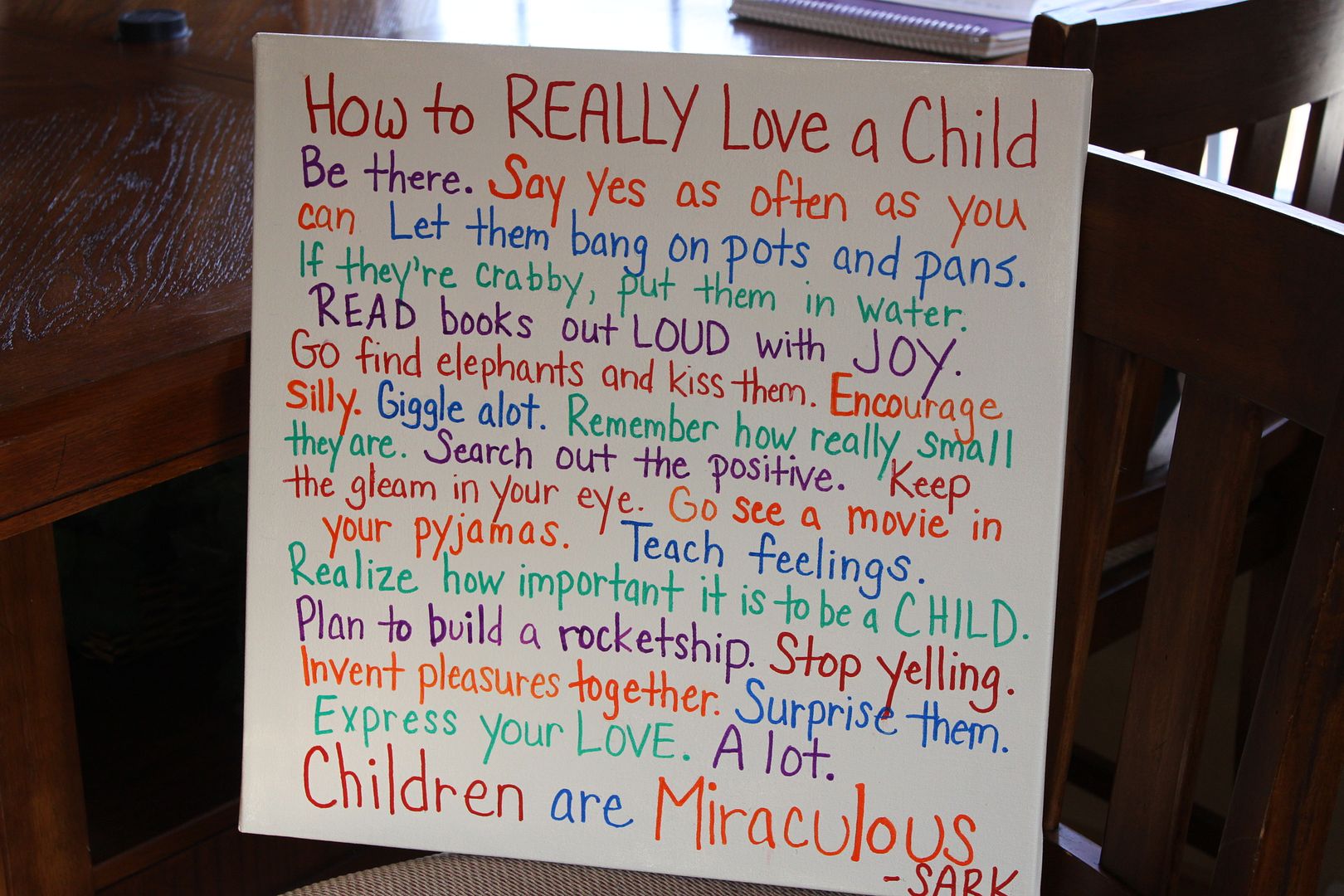 I love what it says and love how it looks in Cruz's toy room. We read it together and talk about what our rocketship will look like.
Children are Miraculous.