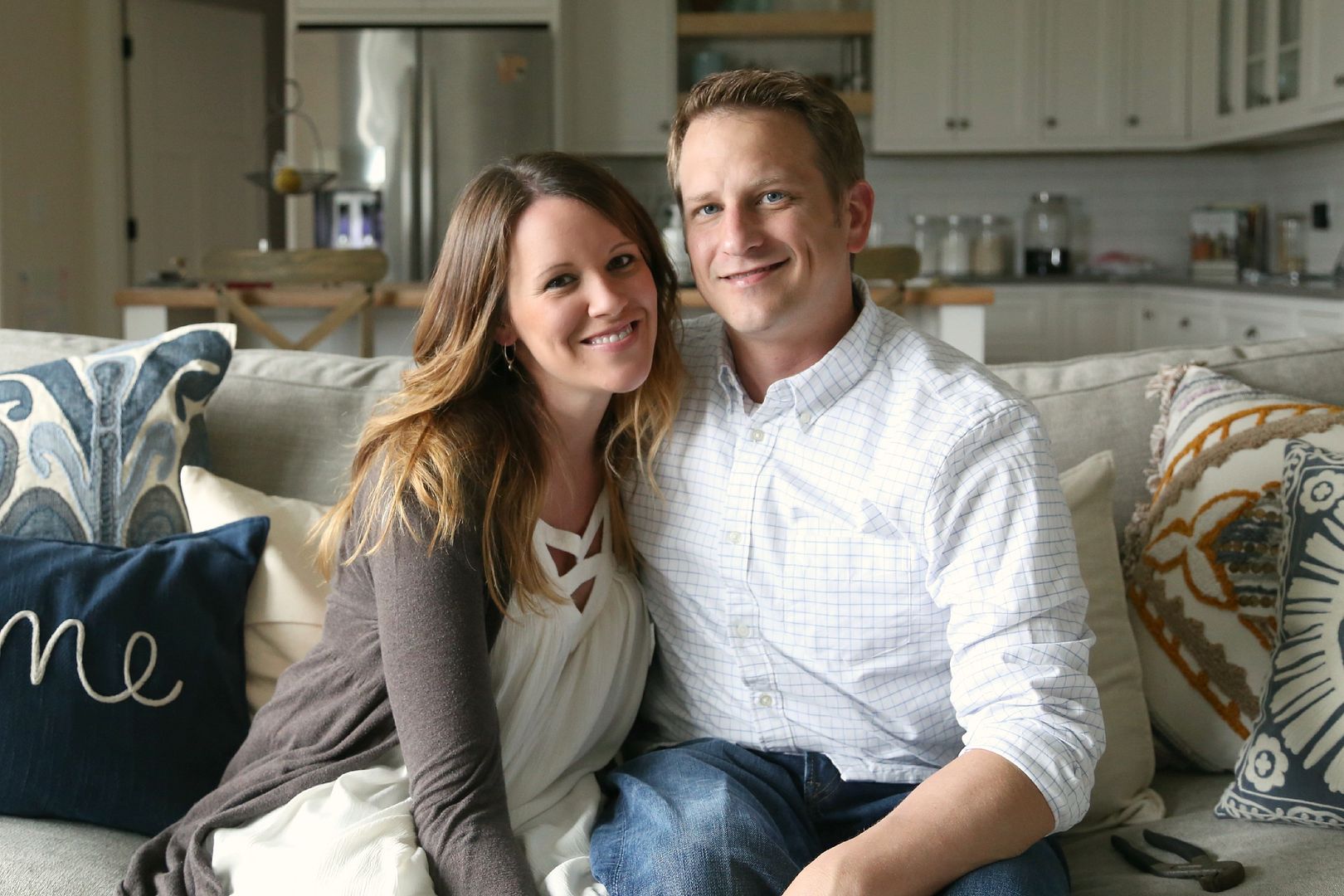 We had plans to head to Minneapolis this weekend to get away for awhile, maybe see a concert, definitely eat lots of good food, and celebrate what would be eight years of being married today, June 2. But when Friday morning rolled around and we had no reservations, no tickets, and no real desire to pack our bags and drive far away, we decide to celebrate here at home. To be honest, at first it all felt pretty lame, and reminded me of our very first wedding anniversary, where we demolished the kitchen of our new (to us) house, ate our frozen wedding cake, and had a few Bud Lights on the deck. And although it had seemed like an all around sorry way to spend our first wedding anniversary, Beau and I talk about that one more than all the others, about how much fun it was to transform that sweet little house together and begin to build the life we dreamed about during all those conversations on our deck.
When I think about it, it was really quite fitting that our first anniversary in this house was spent much of the same way. We took the kids to Beau's parents early Saturday morning for a sleepover at Grandma's, leaving the whole day for just the two of us. We listened to Edward Sharpe, sipped iced coffee, and followed each other around the house, completing unfinished projects together, and taking advantage of loads of uninterrupted conversation in the midst. We critiqued Mumford's new album while driving to a few greenhouses, stopped for grilled chicken and portobello sandwiches at Cottonwood, and planted fifteen new shrubs in our front beds. It looks so nice and we savored the opportunity to work on projects together, just as we used to. We laughed, we reconnected, and we made progress - a perfect trio for our eighth anniversary weekend.
After our hard work was complete, we got dressed up and celebrated with dinner at Ferraris. Beau had roasted duck over risotto and I had shrimp and homemade gnocchi in a vodka tomato sauce. We ate slow, laughed loud, and felt fancy, ordering martinis and flaming bananas for dessert. We missed the kids, but most of all, missed each other. Having an entire day and night to live just as we used to, spontaneously, selfishly for each other, doing day to days, going to bed late, and sleeping in later, was just what we needed.
Over dinner, we talked about that first wedding anniversary, living in the thick of a new house, eating freezy pops in bed in the wee hours of the night, talking about filling those rooms up with babies and watching them grow up. And now, seven years from then, eight years from walking down that aisle and say I do, we're there, living it all very much how we dreamed it to be. And where do you go after you realize all of your dreams have come true? Well, I guess you start dreaming up new ones.
Happy Anniversary to the man who swept me off my feet and made all my dreams come true. It's been quite a year building this house with you and making all those decisions, and living with my parents for four months and all, but we made it. I can't wait to grow old with you, to eat freezy pops in bed when we're eighty and laugh about those anniversaries spent demoing stuff and planting shrubs and drinking gin and tonics on our porch during a rain storm.
I love you bigger and better than I ever dreamed I could and am so very lucky to be your wife.
Babies // Eight years ago today.