"Always remember there is nothing worth sharing like the love that let us share our name."
As much fun as we have spending our nights and weekends as a family, being intentional about setting aside time to focus on where it all started is important, too. Life genuinely feels happy right now, but it's a sticky-fingers-every-where kind of happy that requires a lot of time, energy, and nose wipes. We have two active, energetic, and busy little ones and most of the time it takes all we have just to do the necessary while also sneaking in a few tummy tickles and board games before bed. Dinner has always been an important part of our routine, but we're even noticing that has lately evolved to spirited stories from Cruz and less about time for Beau and I to catch up. We love this and wouldn't dream of it any other way, although that doesn't mean we don't dream about vacations just us two or all the time we're someday going to have to play guitar, bake pies, or even start a Pinterest project.
And then we laugh and think "we will be so bored someday!"
We're trying to be better about devoting time for us, time to spend with adult friends, and even little getaways that allow us to reconnect and slow down a bit. So when Beau found out that one of our favorite bands, The Avett Brothers, was scheduled to play at the Minnesota State Fair, we ordered tickets, booked a room, and planned a weekend at Grandma's for the kiddos. I loved this because it was on our calendar for months and gave us something to anticipate and look forward to as we transitioned to a new school year and said goodbye to our slower paced summer.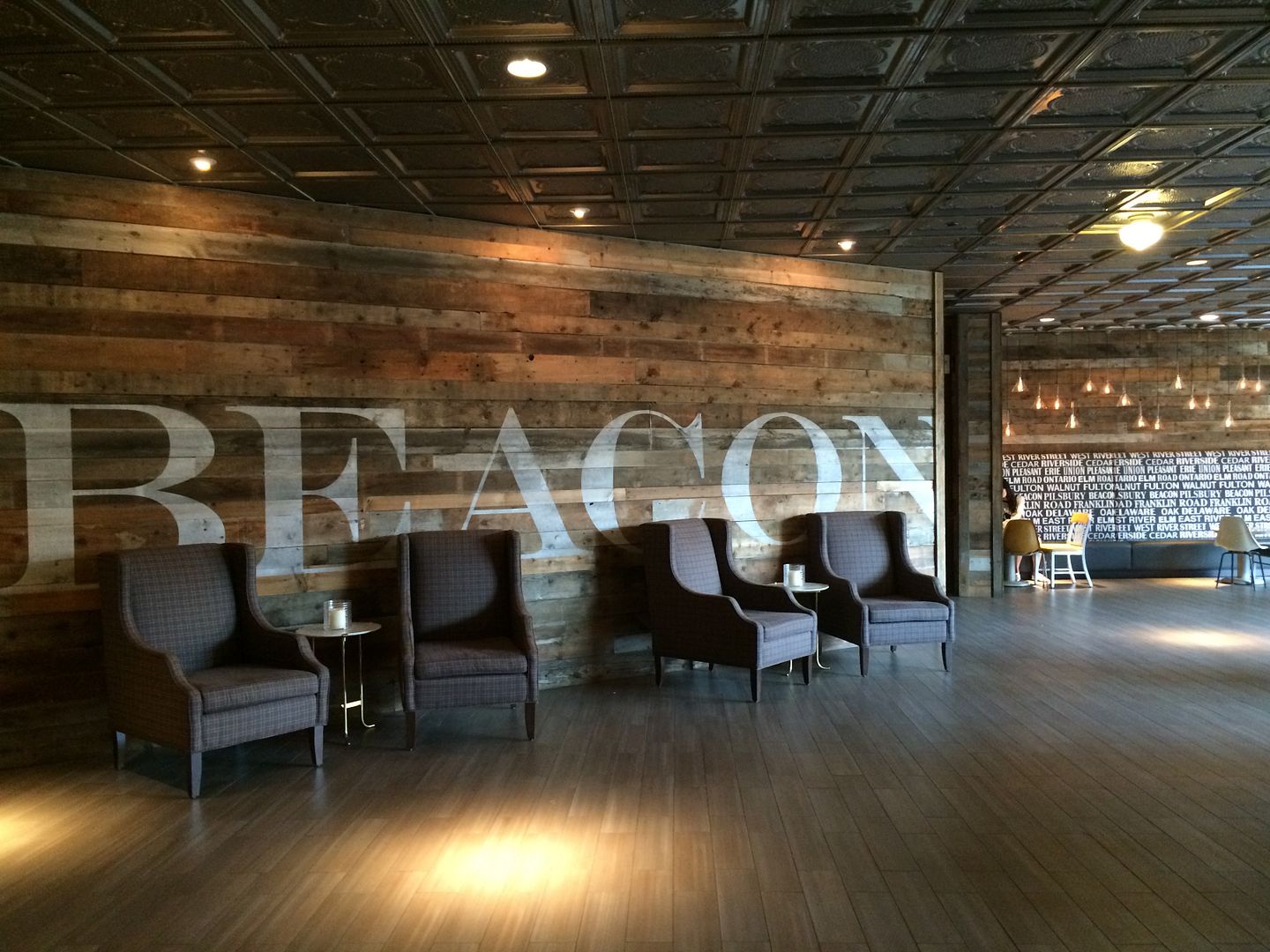 The weekend was so good and just what we needed. We never took for granted once how easy it felt to get around to places, how peaceful the car ride was, and especially, how nice it felt to eat out. We took our time exploring the menus, ordered cocktails, and actually chewed our food instead of inhaling it before we're up pouring another glass of milk or wiping Mila's fingers before she uses her shirt. Saturday morning we did a little shopping, had whiskey cocktails and thai food for lunch, and took a nap in our super hipster hotel called the Commons. I loved everything about this place - the brick exterior and black and white striped umbrellas on the patio tables, the funky light fixtures and bookcases in the lobby, the polo club inspired plaid wallpaper and subway tile showers, and the hip gastro pub called The Beacon. It was also fun to be right in the center of the University of Minnesota, a truly beautiful campus that we explored a little and decided we'd be okay visiting college kids at one day.
Saturday night, we took the free shuttle to Surly Brewing Co., and fell in love with this place. We ordered beer and sat outside, and then ordered more beer and had one of the best meals in a really long time. In fact, Beau's flank steak with tomato argula salad might be one of thee best dishes we've ever tasted. Had we not had a concert to catch, we may have just sat there all night long! Oh, and Beau met one of the brewers, Todd (of Todd the Axeman). His night was made before even getting to the grand stand!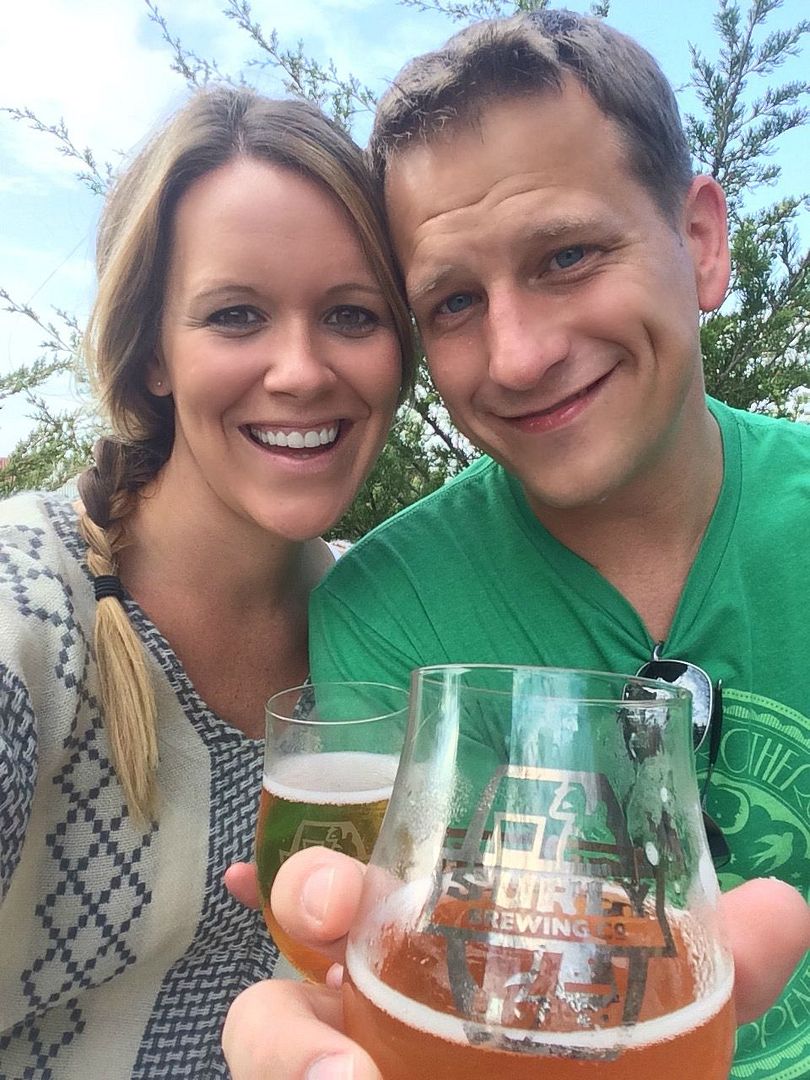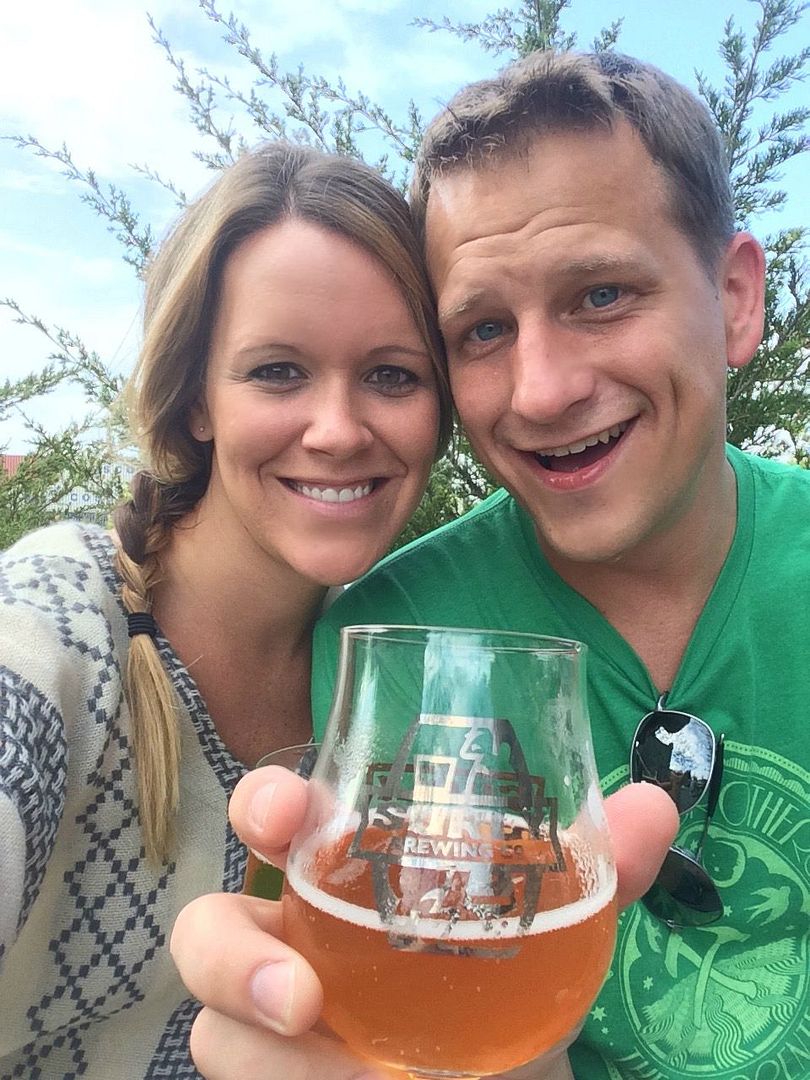 The Avett Brothers were awesome as expected, and we enjoyed a simple night under the stars singing along to some of our favorites from their many albums. Scott singing Murder in the City at his old beat up piano, their performance of my favorite Avett song, Laundry Room, and ending the night with I And Love And You, were three highlights for me. The fact that we have put Mila to bed to their album, The Second Gleam, nearly every night since she was born has made their music pretty much a part of our fabric. That, and the fact that I have put up with Beau learning to play Souls Like the Wheels on his guitar since he first sang it to her in our hospital room has made me appreciate their work on a whole new level. :)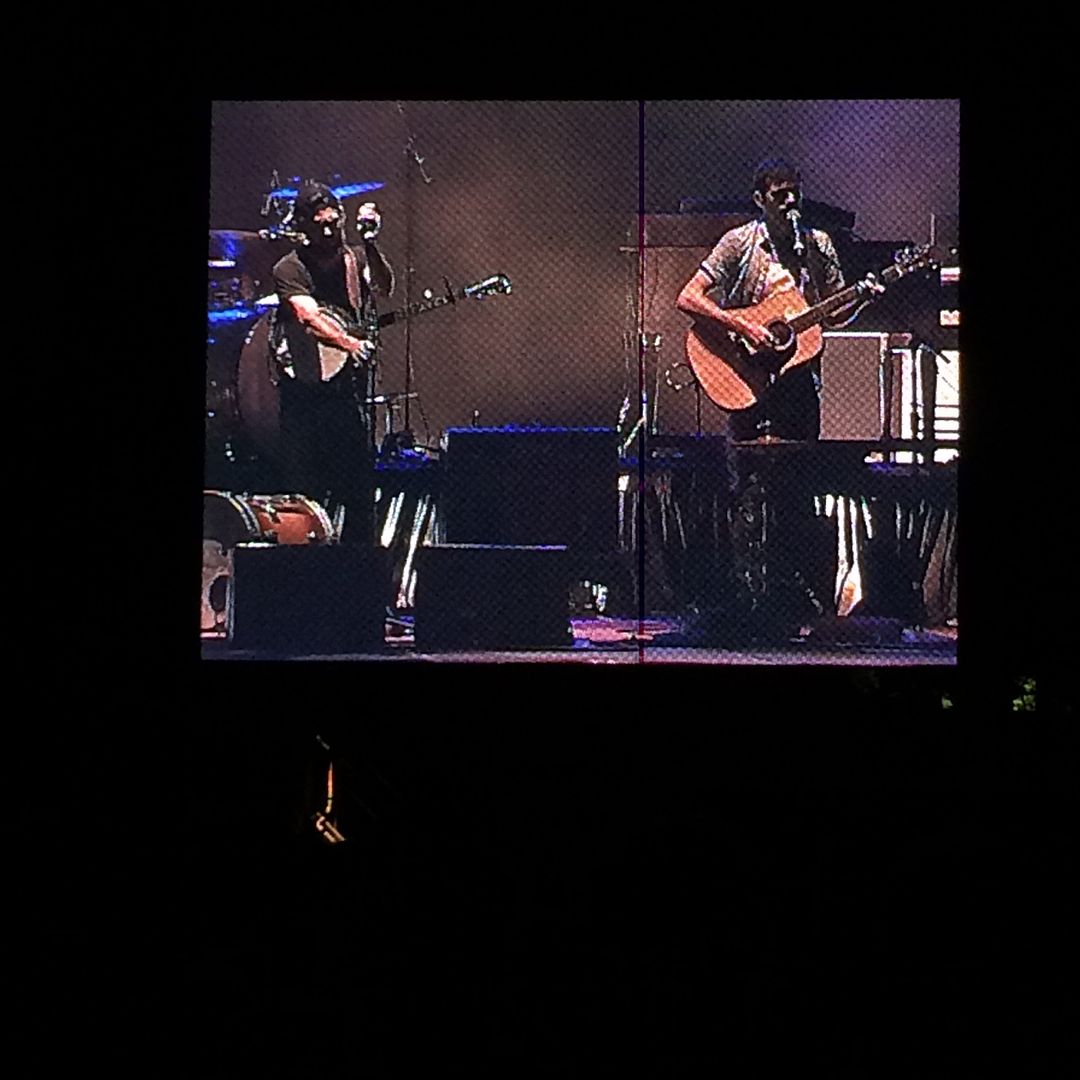 Sunday, we slept in, had Starbucks tucked under the covers, and watched Fixer Upper before a trip to Ikea, Madewell, and Free People at the Mall of America. We had sushi at Masu, sat in the $2500 massage chairs at Brookstone, and planned big and small adventures all the way home. Thirty-six hours later, we missed our kids and felt ready to get back to our sticky-fingers-every-where kind of happy. But boy was it good to slip away from it all for just a day or two.
Thanks, Mom (and grandma and Dad) for keeping the kids while we were away. You take such good care of them and we are so fortunate to have you close!