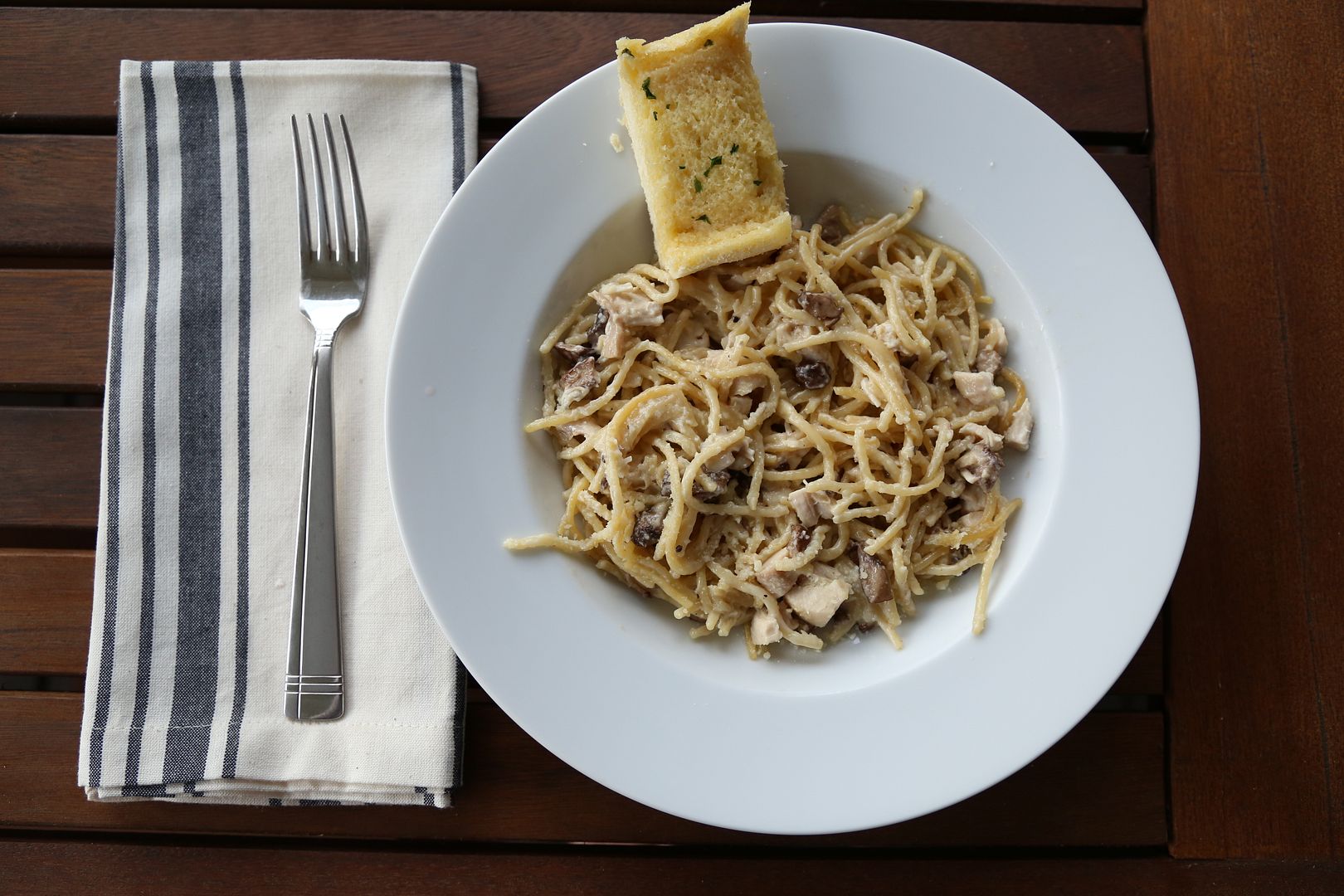 As soon as we turn that calendar over to September, I start craving all things fall. There is no other season that awakens my senses more than this one does. I love the feeling of the windows open at night, that cool, crisp air that fills the house and begs for knit blankets and warm sweatshirts. I love the gorgeous September sunsets, the mornings that call for sweaters, and the sounds of football all day on Sunday. But most of all, I love the smells and tastes of this season. And perhaps I'm appreciating them even more this year now that we are settled in a new place to call home. Last fall was filled with packing, moving, and building, and little time was spent savoring these beautiful fall days. Maybe that's why it feels like I'm doubly appreciating this September, for it feels so good to be planted.
I've been burning a lot of fall-scented candles lately and rediscovering my great love for the kitchen.
I crave the smells of a good mirepoix sauteing in butter, of apples mixed with cinnamon and nutmeg, of wheat pastas paired with a savory glass of red. It brings me great joy to fill pans with garlic and root vegetables, to cook and chop and play, with the music loud and the kitchen messy.

And since this is the season of comfort food, I've been preparing lots of old favorites lately, recipes that feel more like an old friend I haven't seen in awhile. We pick right up where we left off, and soon I'm remembering stories that accompany these no-fail recipes, dishes I hope become a family staple that my kids someday crave and make a trip home for just to sit around the island and feel the comfort of the familiar. I can't foresee which recipes will become our family's favorites, but I have a feeling my tetrazzini will be up there somewhere. It's my go-to comfort food, a perfect dish to welcome new babies or freeze for a quick supper solution down the road. It's easy, but tastes fancy, and it's always turned out the same.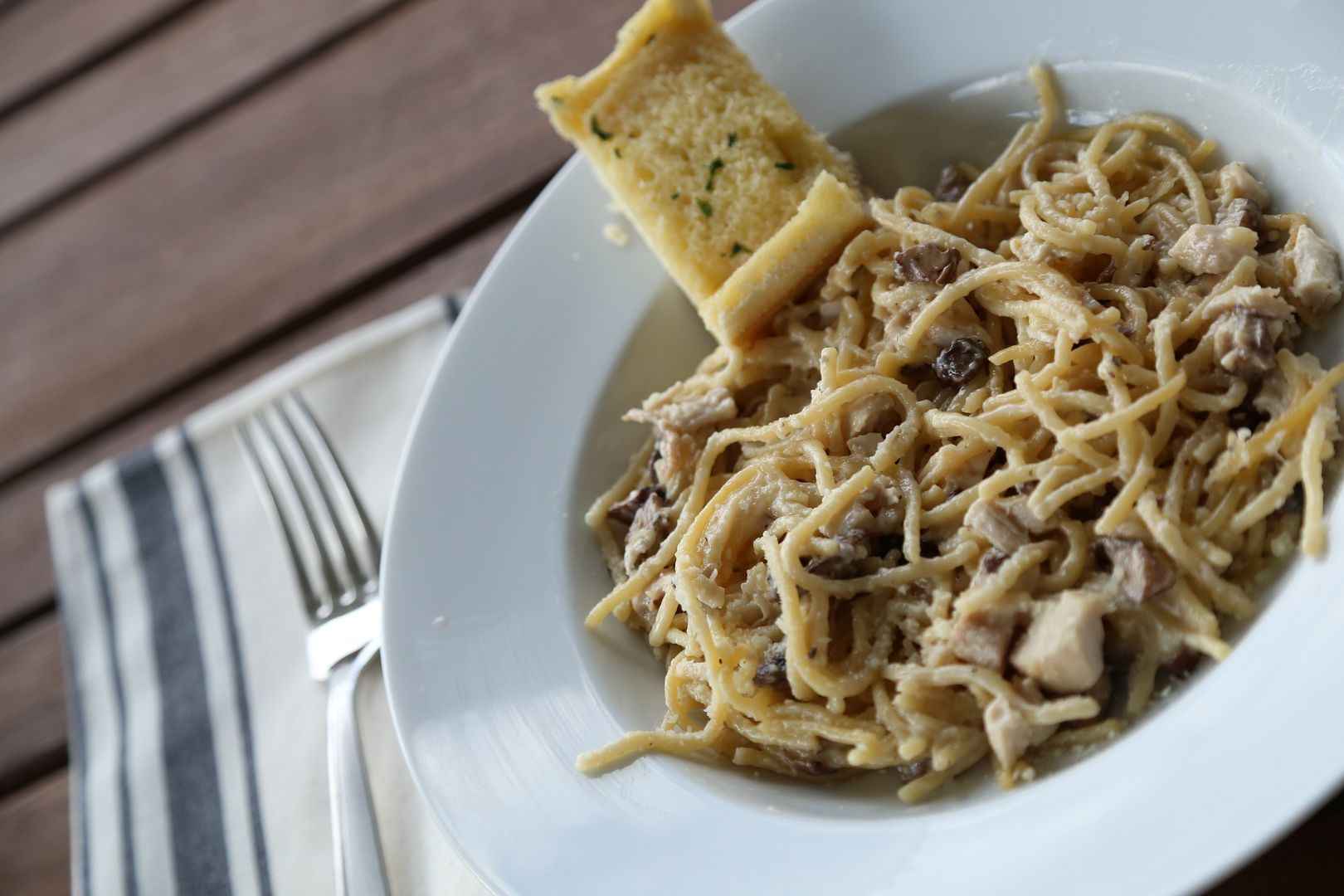 Chicken Tetrazzini
8 oz. spaghetti noodles
1/4 cup butter
1/4 cup flour
salt and pepper
1 cup chicken broth
1 cup heavy cream
2 tbsp. cooking sherry
1 cup mushrooms, sauteed in oil and/or butter
2 cups chopped cooked chicken
1/2 cup grated parmesan cheese
**There is one non-negotiable with this recipe and that is fresh mushrooms. I always buy the already sliced mushrooms in the produce aisle, preferably baby bellas if they have them. You can cook these ahead of time to speed things up. I just saute them in a little butter and olive oil, and season them with salt, pepper, and garlic (fresh chopped cloves or salt). After they're cooked and taste delicious, put them in a bowl and hide them or you'll be tempted to eat them all!
1. I used to buy chicken breasts and cook and shred them ahead of time, however, lately I've been buying the rotisserie chickens from the grocery store. They're cooked, seasoned, and perfect in casseroles like this one.
2. Preheat oven to 350. Lightly grease a 9x13 pan.
3. Bring a large pot of salted water to a boil. Add spaghetti and cook for 8-10 minutes or until al dente.
4. Meanwhile in a large saucepan, melt butter over low heat. Whisk in flour, salt and pepper. Cook, stirring, until smooth. Remove from heat and gradually stir in chicken broth and cream.
5. Return to heat and bring to a boil for one minute, stirring constantly. Add sherry, then stir in cooked spaghetti, mushrooms, and chicken. Pour mixture in prepared baking dish and top with parmesan.
6. Bake 30 minutes, until bubbly and lightly browned.