On Sunday, I attended the coolest graduation commencement ceremony ever. I watched 50 of the most talented, diverse, and creative seniors walk across the stage and proudly accept their diplomas. We laughed in amazement as Rachel and Joni sang their graduation speech to the tunes of four popular songs that defined their four years of school. We wiped tears from our eyes as Sarah gave her emotional, heartfelt reflection, and we celebrated the accomplishments of Jyothi as she once again amazed us with her ability to string together words like poetry. For one final time, we were entertained by Jody and Andrew Stone's back-and-forth banter, and clapped along to the choir's performance of 'Bridge Over Troubled Water.' And finally, we celebrated the class of 2011 by dancing along to a choreographed version of 'Be True to Your School.' It was an unforgettable ceremony from an unforgettable class.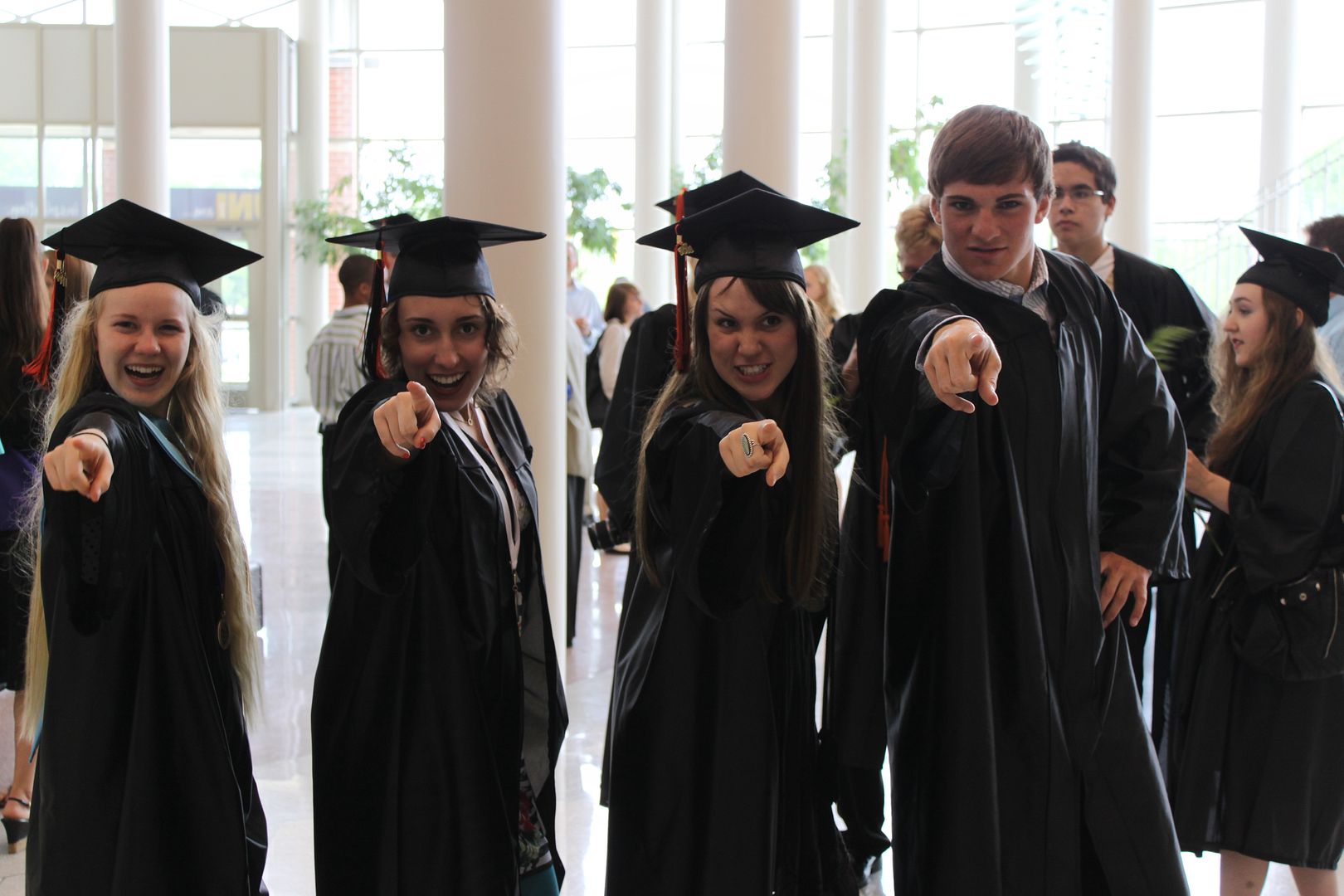 The Class of 2011 was my first class. Three years ago, I walked into a class of 52 sophomores, sophomores who would teach me more in that year of American Literature than I could have ever taught them. As their teacher and class advisor, I would follow them throughout the next three years of their lives and watch them succeed, make mistakes, and grow into pretty amazing young people.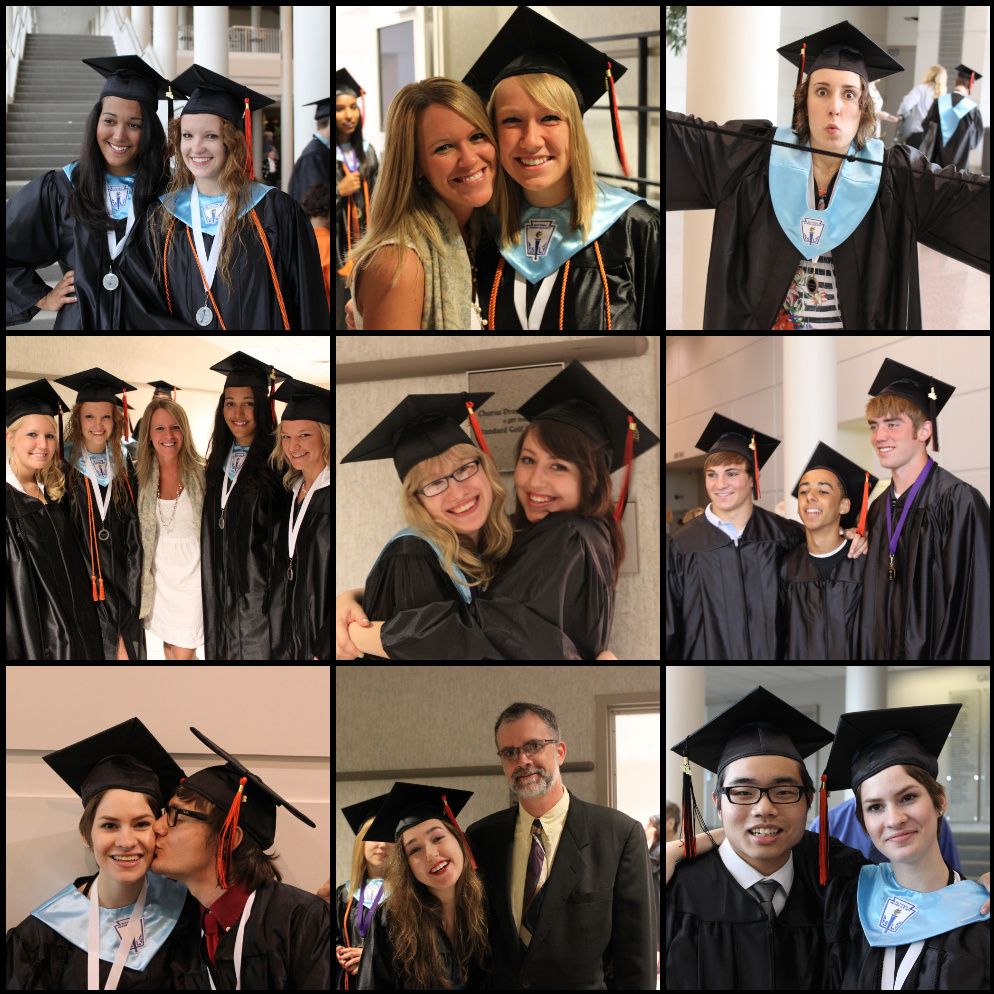 And last Wednesday, I had the honor of standing in front of them at their Senior Class Luncheon on their very last day of school. I spent weeks mentally preparing for this speech, scouring their writing I kept, outlining their accomplishments, and reflecting on their futures. In the past, I've written twenty-page research papers, presentations for groups of seasoned teachers, and one, fifty page Masters' paper, but I've never stewed over a task like this. It was a daunting task, but one of the most rewarding experiences I've had as a teacher.
And as it turns out, my son shares my love of the Class of 2011. He and my husband traveled to twenty-some graduation receptions with me this weekend. And as Beau and I stuffed our faces with the most amazing graduation food ever, Cruz turned up the charm. And since about ten of us seemed to always be on the same graduation trail, he got pretty well acquainted with a few individuals, who he developed quite the liking to. Taryn, and Jeron and Karen, and Niki. The NU Science Department, especially Mr. Spurr and Dr. Stone, and Sarah, another senior. Cruz loved her. He turned into jello every time she picked him up. So, while Beau and I filled plates of apple pie and chicken wings, homemade barbecue and all the fixings, and a hot dog buffet that followed a map of America, Cruz bonded with my students.
This weekend, I saw evidence that school is much more than what we make of it. It's more than essays and tests and presentations and projects. It's more than concepts and skills, class rank and GPA, competency-based grading and standardized testing. It's about relationships and change, trying new things and learning from our pasts, and making the most we can of our 'presents.'
As I watched my students fight over who would hold Cruz and delegate how much time each person had to hold him, I couldn't help but think about the student Cruz would become. And although a part of me shudders to think of him in a cap and gown someday, I can't wait to see the young man he becomes.
Congratulations Class of 2011!