It was a good weekend. It's true Beau was gone to Chicago for a bachelor party, but he made sure to acknowledge and honor his baby's mama all weekend long.
I came home to a clean house on Thursday...
And left school Friday afternoon with a box of chocolates, and a box of tulips. Beau loves sending me flowers that I have to put together myself ;)
And as it turns out, I love tulips.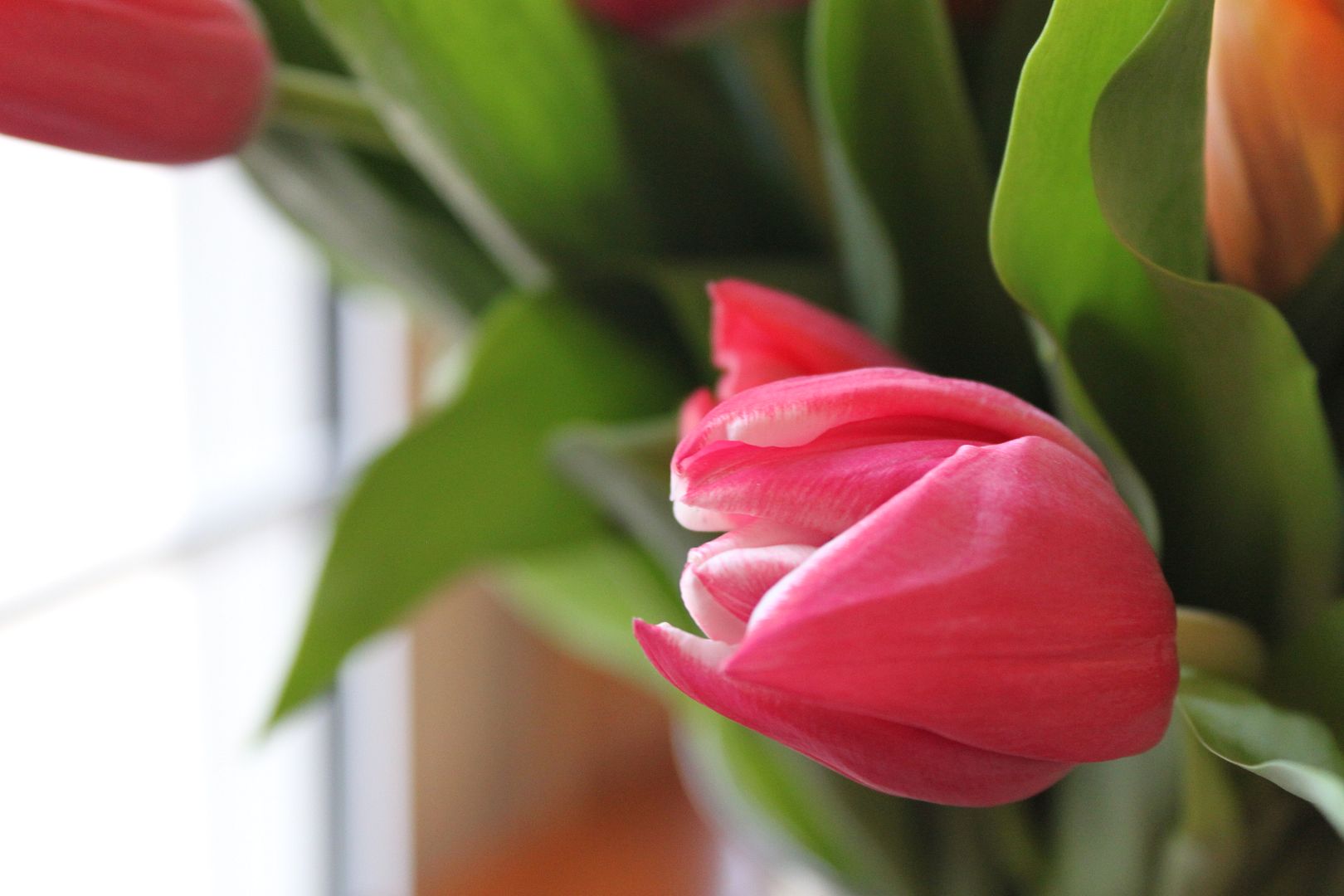 The rest of the weekend was spent hanging out with my baby boy. It was a wonderful excuse to do nothing but be a mom, drag out morning routines, and snuggle together on the couch. Although I missed Beau like crazy, it was also fulfilling to get to try things out on my own for a few days. I have a whole new appreciation for single moms after this weekend!
Saturday morning, after an early morning breakfast and sudsy bath in the kitchen sink, I packed up Cruz and headed to spend the day at Mom and Dad's. It's been awhile since I've spent the day at my parents'. My dad always gets protective when Beau is gone, and Mom was itching for some Cruz time. It was beautiful outside, finally warm enough for short sleeves and bare feet, and it felt like the perfect day to escape my grade book and catch my breath again.
We picked out flowers...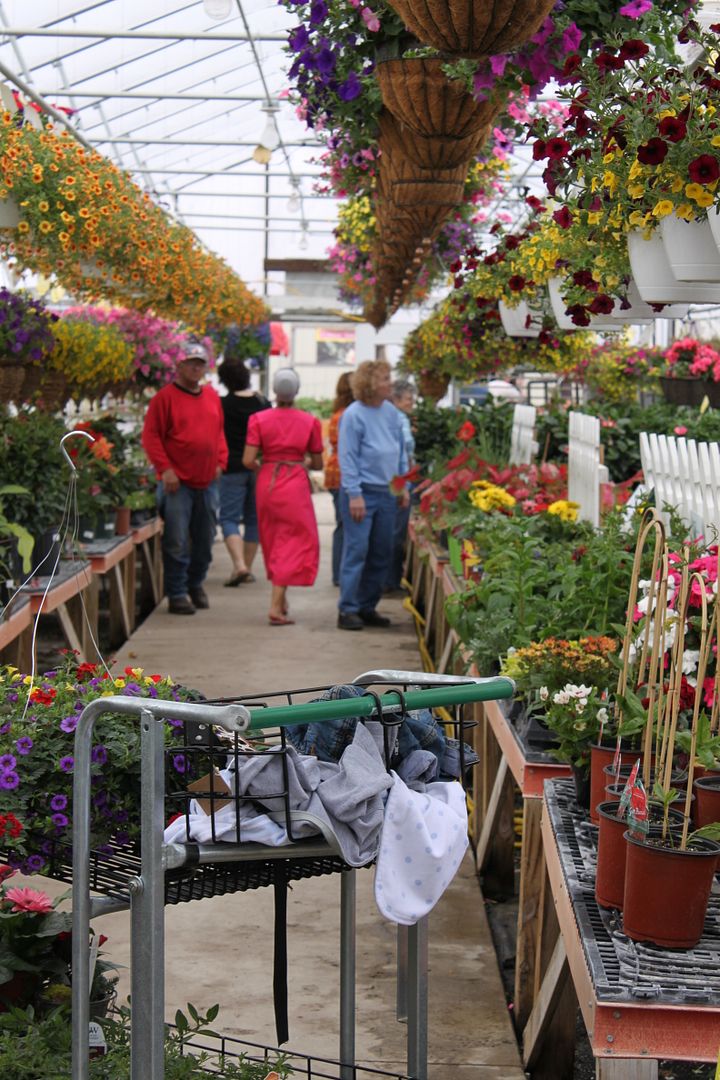 And listened to Cruz scream in delight every time he passed by an older lady and petunias.
We had a picnic in the car, complete with barbecue chicken, baked potatoes, coleslaw, and Gerber Puffs for Cruz.
We tanned our toes and played with plastic cups on Saturday afternoon.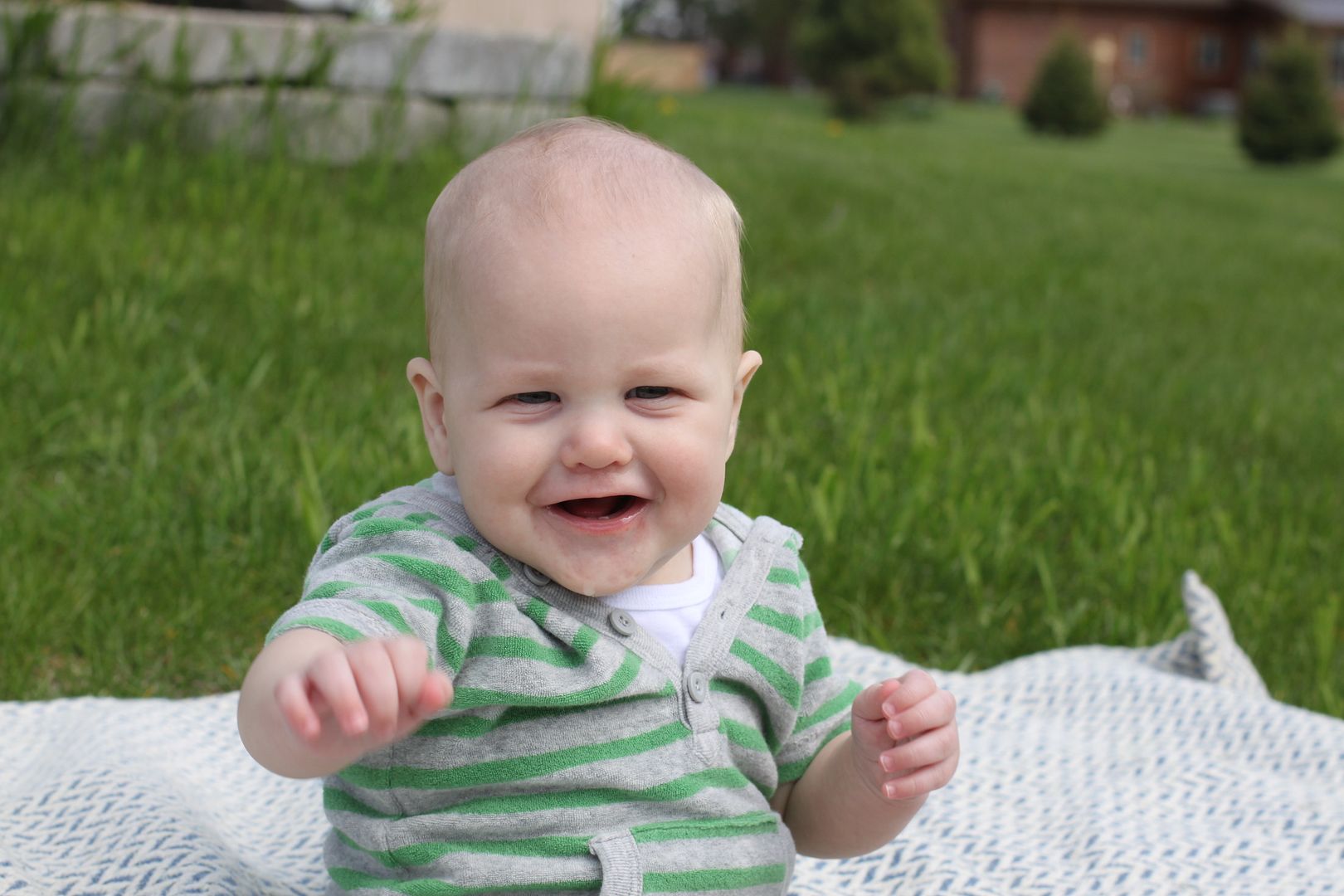 Sunday, Mom, Dad, and Taylor came and took Cruz and I to church at Orchard. Cruz hammed it up in church with his Grandpa Curt, but slept through the sermon in this proud mama's arms. It was special to have my parents there, and as Dad carried Cruz out on his shoulders after church, I think Cruz was grateful for his grandparents too!
(And let's not forget Uncle Taylor...)
After church, I met the family at Applebees for lunch, planted my flowers, and anxiously waited the arrival of my hubby.
For my Mother's Day post last year, I envisioned a seven-month old baby crocheted to my hip all summer long. I'd say I got it right ;)