Dear Cruz...
Tomorrow is Memorial Day, the kick-off to all that is summer. Friday was my last official day with students at school, and sandwiched between were two days of doing a whole lot of nothing. Summer has arrived and you are about to experience what
carefree
is all about.
Last year, you got a taste of summer. You could feel the mix of the steamy sun and refreshing pool water as it hit the baby bump. You tagged along for late night walks and always let us know you were around with your hiccups and soccer kicks. It was a summer I will never forget: painting your nursery and ordering your bedding, buying every color of Target sundress, resting my copy of Eat Pray Love on my growing belly, and noticing a more defined waddle with every neighborhood walk we went on. I loved preparing to bring you into our house and into our world. They are memories I will never forget...the summer of Baby J.
This summer, however, is the one I've been waiting for. A summer spent introducing you to the joys of summertime in Iowa. Ice cream with sprinkles and sidewalk chalk stains on bare toes and feet. Blowing bubbles and making s'mores, grilling burgers and listening to the Cubs on 1650 'the Fan.' Staying up past bedtime and sleeping with the windows open, bike rides, parades, and fireworks. My childhood is filled with such great memories of summer, and I feel so blessed to be a part of building a book of memories especially for you.
This weekend, we introduced you to a few reoccurring chapters of our latest book of summer memories. After all, what would a summer be without a little home improvement?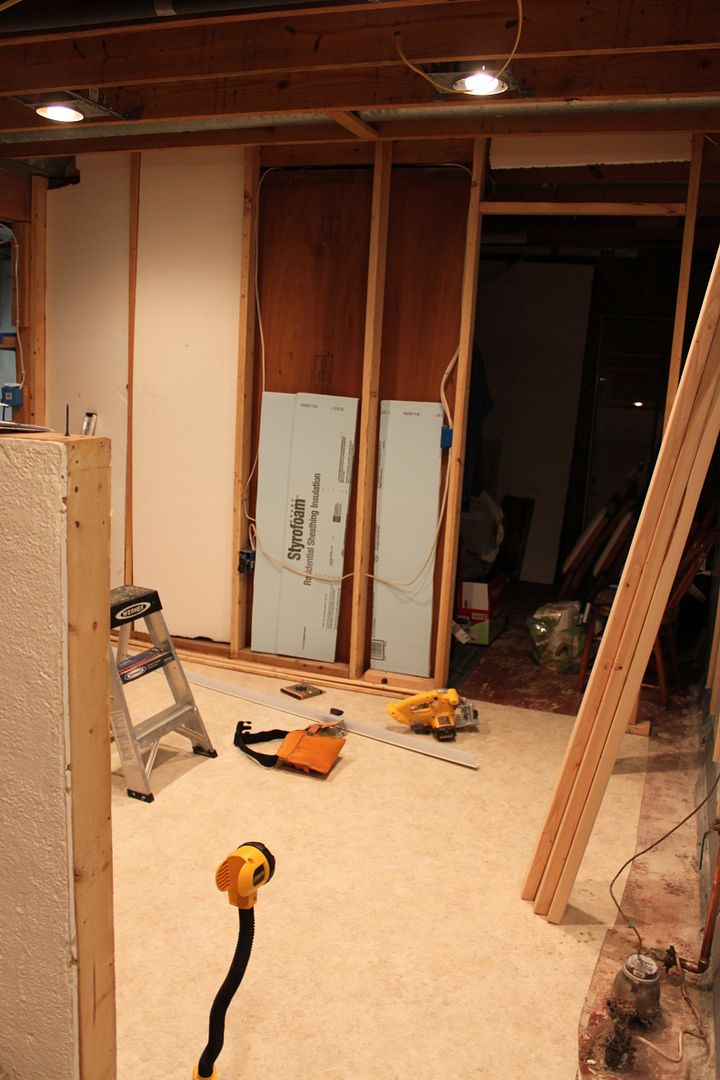 We aren't tackling much this summer, but are attempting to make a little more living space for your growing accumulation of toys. While your dad worked hard on his drywall project in the basement, you liked visiting and checking out what all the noise was about. You even took a two-hour nap during all the clamor. You're all boy, that's for sure. You cry when the vacuum is running, but don't flinch when your dad is cutting drywall with a Dewalt reciprocating saw.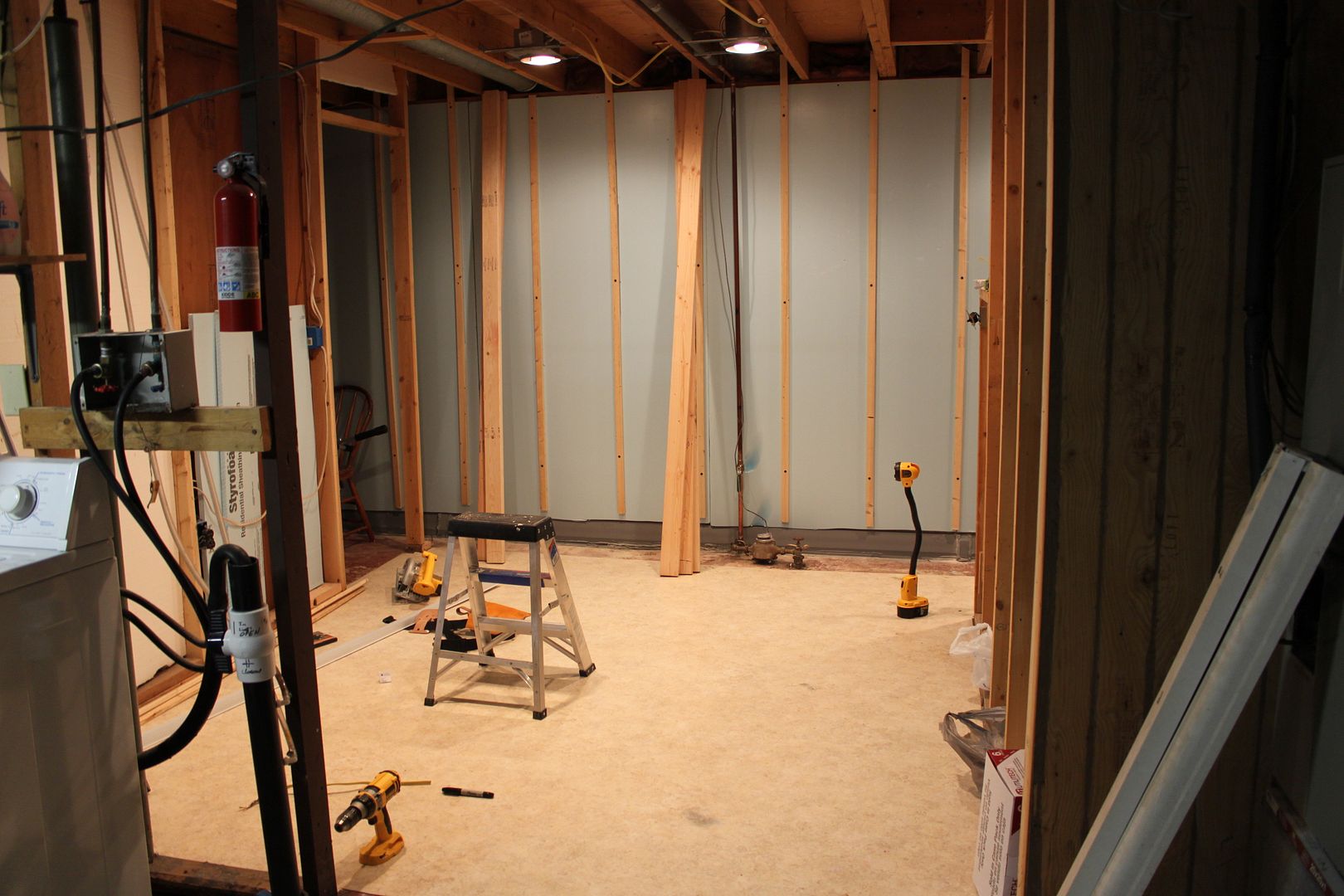 You may be all boy, but that doesn't mean you don't like hanging out in the kitchen with your mom. I thought the drywall dust might be a little too much for you, so we hung out upstairs and baked chocolate chip cookies. I don't know why, but I always bake chocolate chip cookies on my first weekend off from school. I guess it's my way of replacing the usual Sunday afternoon grad-a-thon. I even restocked the freezer with some new things for you: avocados and bananas, strawberries and cantaloupe, and BEEF! We'll see just how 'boy' you are!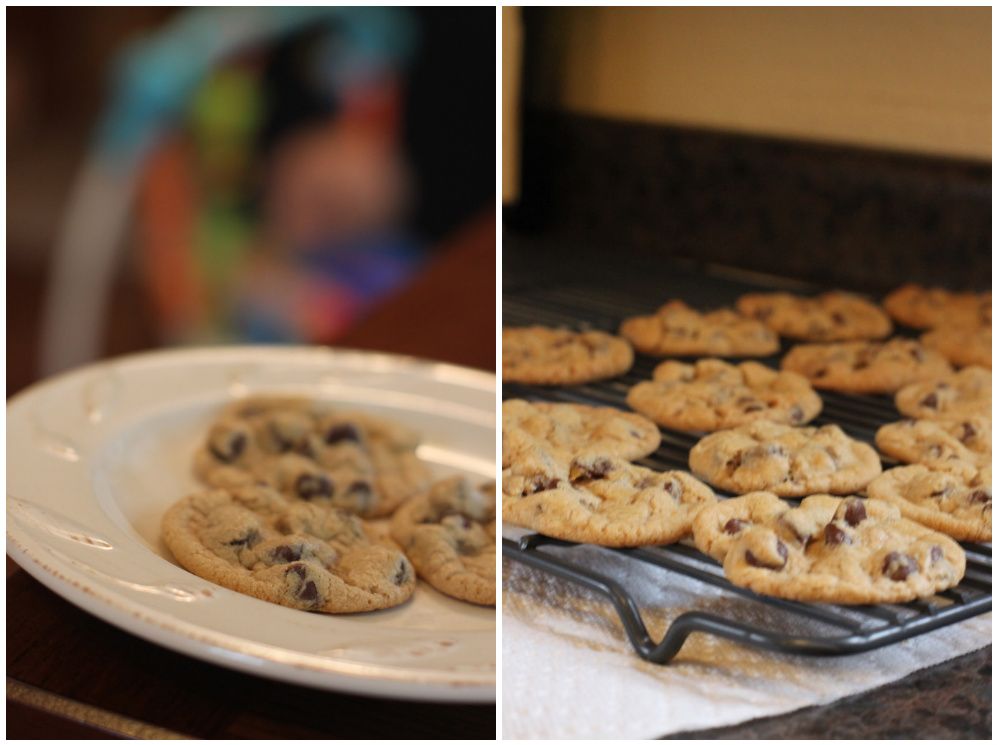 Other signs of summer...
...burgers on the grill.
...sleepy post-supper walks, and a happy baby afterwards.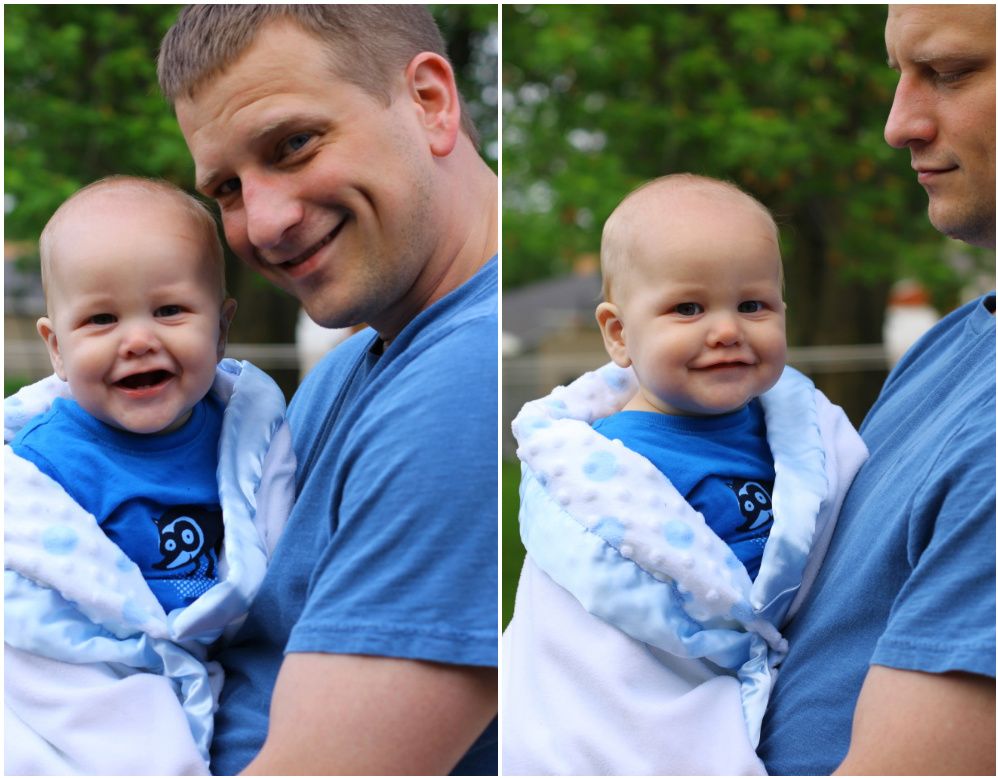 ...a big bowl of melt-in-your-mouth watermelon.
...the carefree feeling that goes along with knowing that the nights will last a little longer, the mornings will come a little later, and afternoons are made up of chocolate chip cookies and naps together on the couch.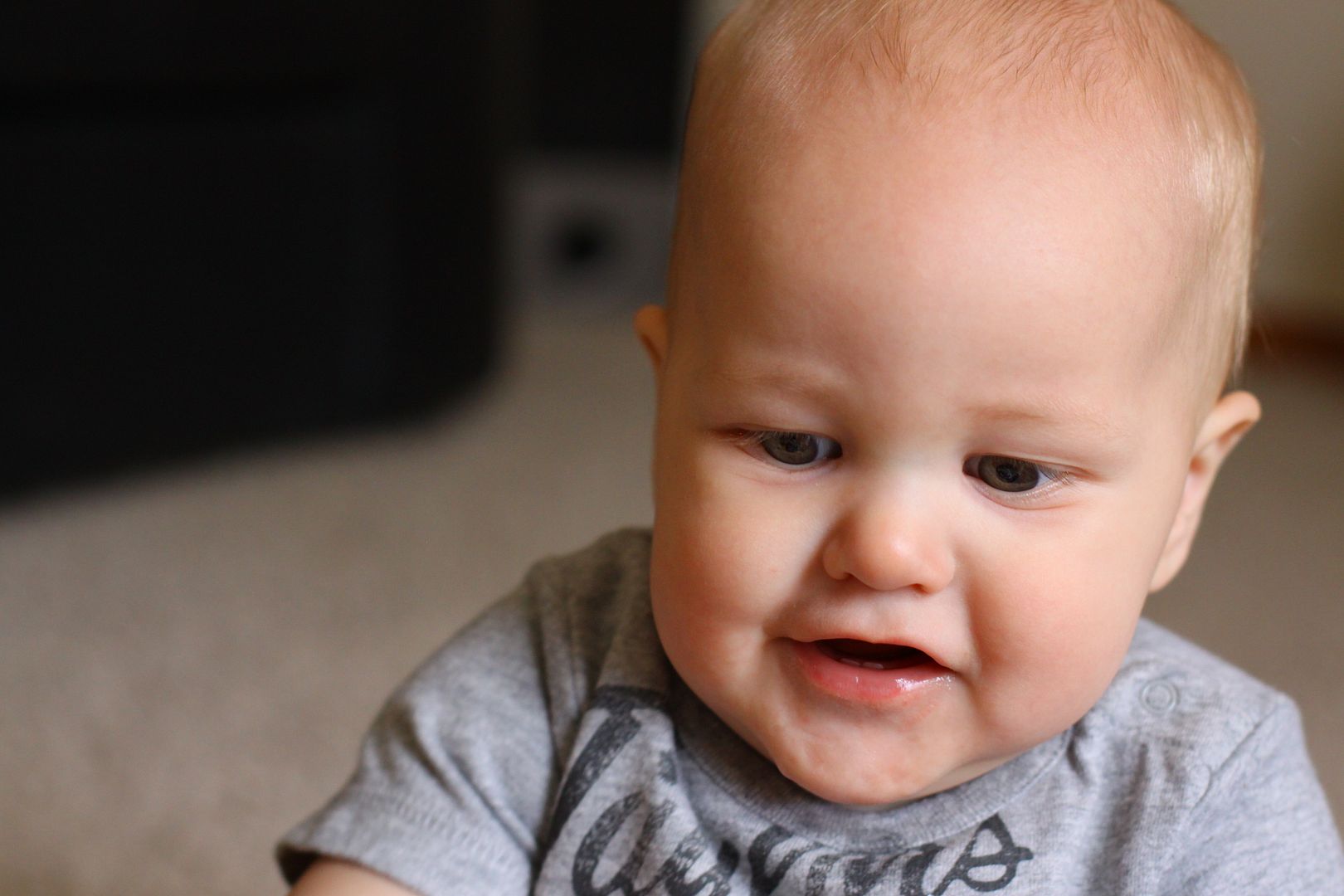 Summer is here. Lots of sun in store for us!