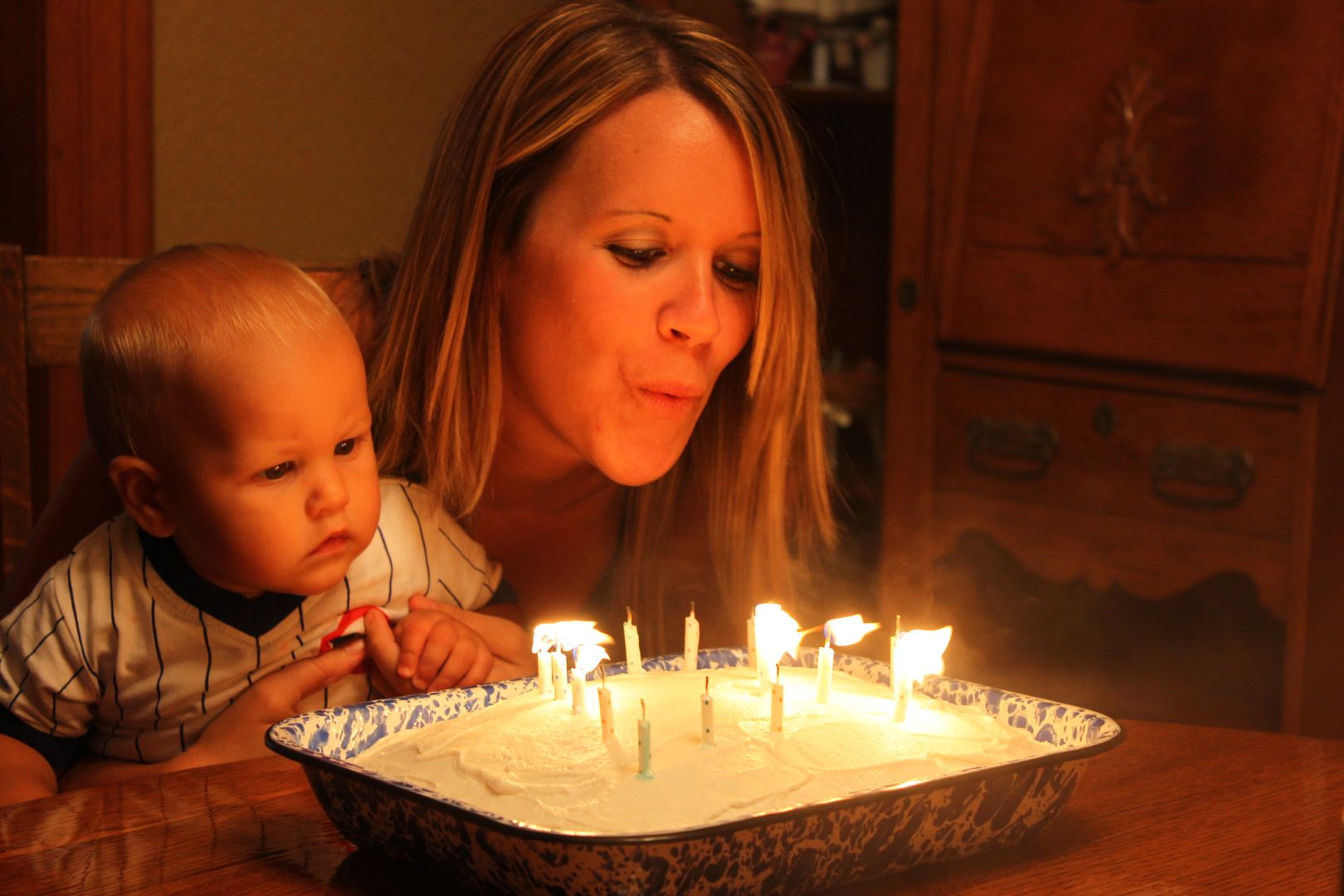 Yesterday was my 27th birthday. I celebrated with a morning pedicure, a new pair of shoes, an afternoon on the lazy river with my boys, and a night gathered around the dinner table with family, good food, and lots of oodling over Cruz. I ended the night with a tired little pajama'ed boy snuggled just right in the crook of my arm.
Tonight, I don't have a lot of words to describe how I'm feeling. Words have a way of slipping out of reach when you're staring into something as peaceful as a sleeping baby. I feel blessed beyond belief for this life of mine, for 27 years of growing and learning and falling and getting back up again. Most of all, I feel blessed to be Cruz's mommy.
Today is the last day of my first summer with Cruz, which probably has a lot to do with the mix of emotions I feel right now. I'm sad and scared, anxious and excited, but mostly happy. Happy in the place I am now.
Happy and thankful that I've had this summer at home, a summer to just focus on being a mom, watching this little person grow from a tiny, helpless, immobile baby, to a funny, smart, and oh-so-tan ten month old.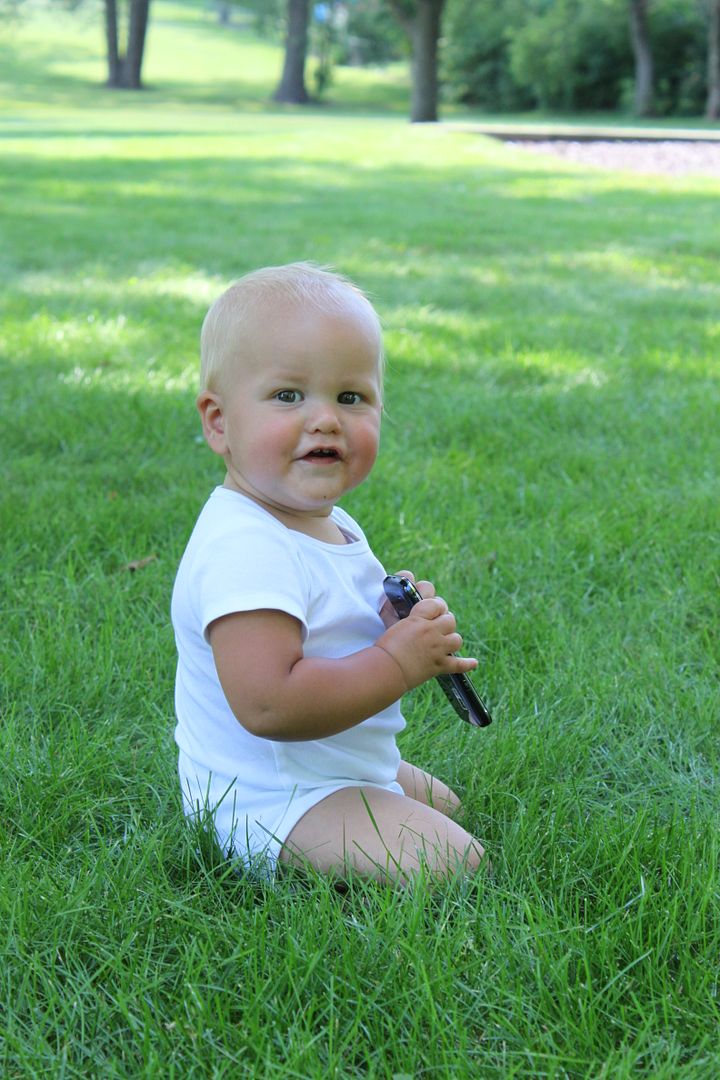 I won't ever forget this summer. Dragging out the mornings in bed, just the three of us, letting Cruz play with our phones, taking turns tickling his sides, and grabbing his feet just before he dive-bombs the floor. I won't forget filling freezers full of homemade baby food, or buying sack-fulls of basil at the Farmer's Market, or strawberry smoothies at Sturgis Falls. I won't forget your first scrambled eggs for breakfast, your first strawberries for lunch, and your first cheesy pasta stars for supper.
I won't forget our afternoons together. Afternoons at the pool and afternoons at the park, watching your little toes touch the grass, or the water, or the sand for the very first time. I loved the simplicity of these days at home with you.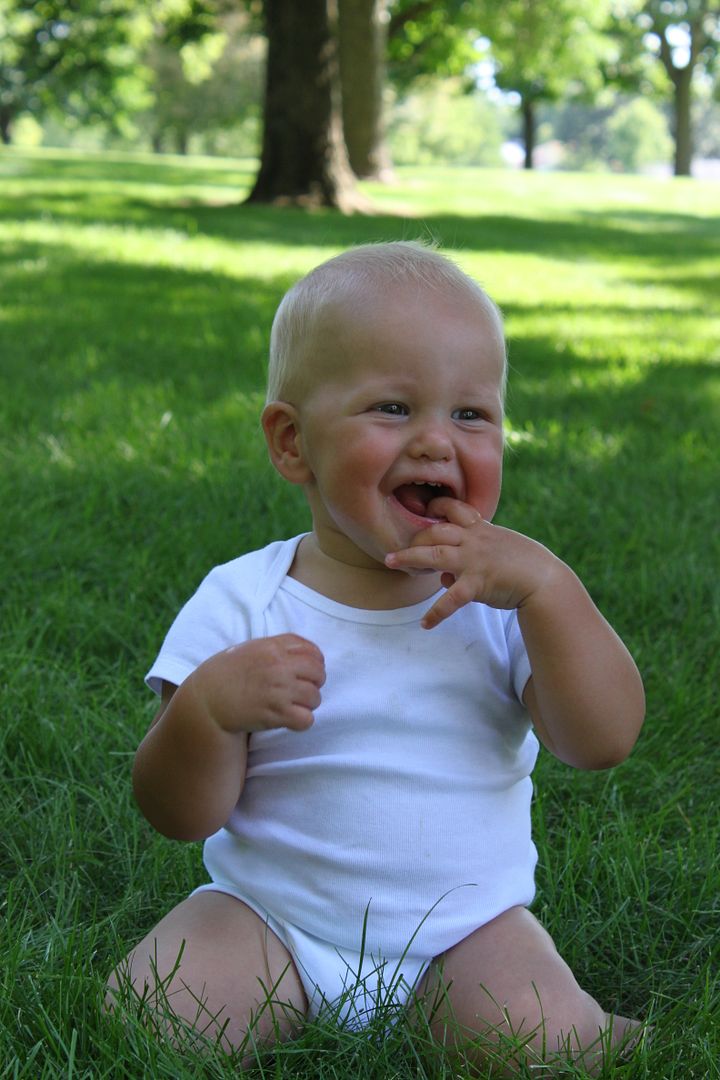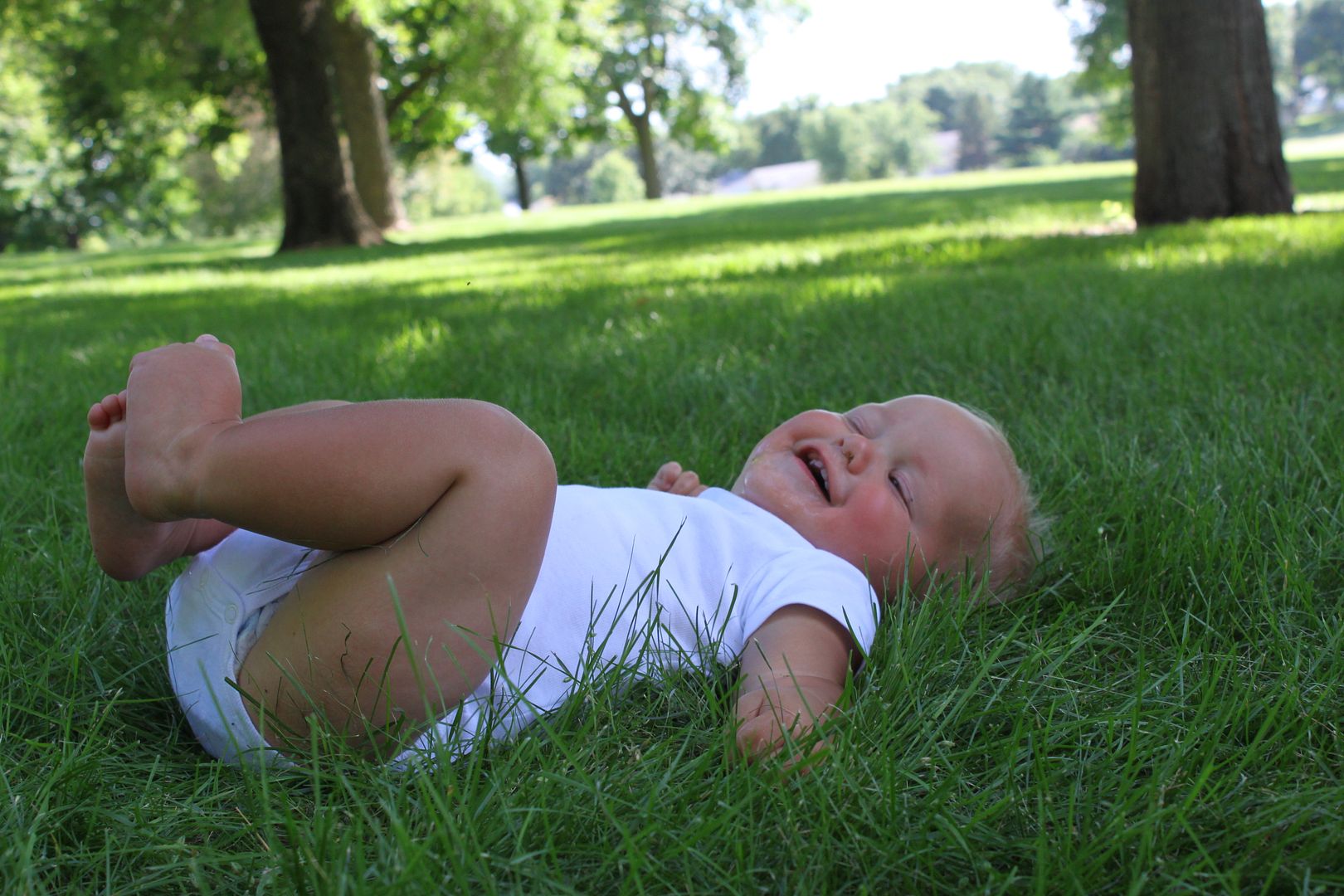 These are the images I will take with me as we start another school year. Images of you, your tan baby legs, a white onesie, and the blue sky above. And when things start to pile up and life gets busy again, I will think about these summer days when life consisted of nothing more than a stroller ride, a big quilt, and a handful of Gerber Puffs.
I have plans for this school year. Plans to stay present, to not let work-stuff interfere with home-stuff, and to stay focused on what's most important. And when stress finds its way into my great plan, we'll retreat. To the park, to the pool, or the bookstore when it gets too cold for the pool.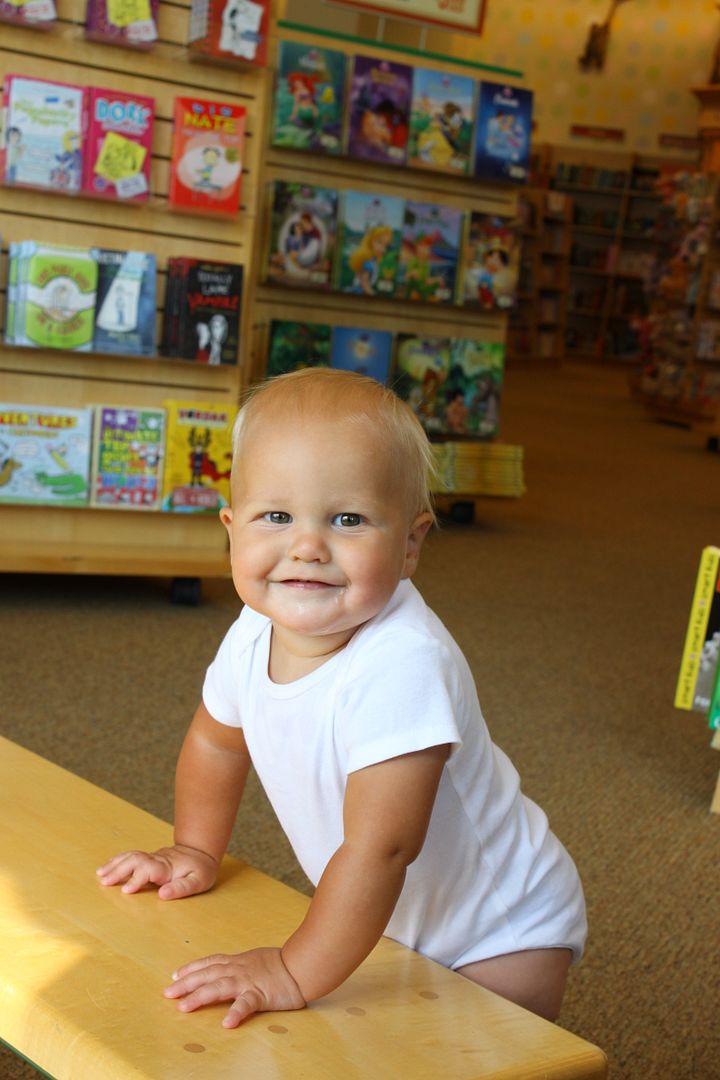 Happy (Last Day of) Summer Break. It's been the best thing ever.