"a portrait of each of my children, once each week, in 2014"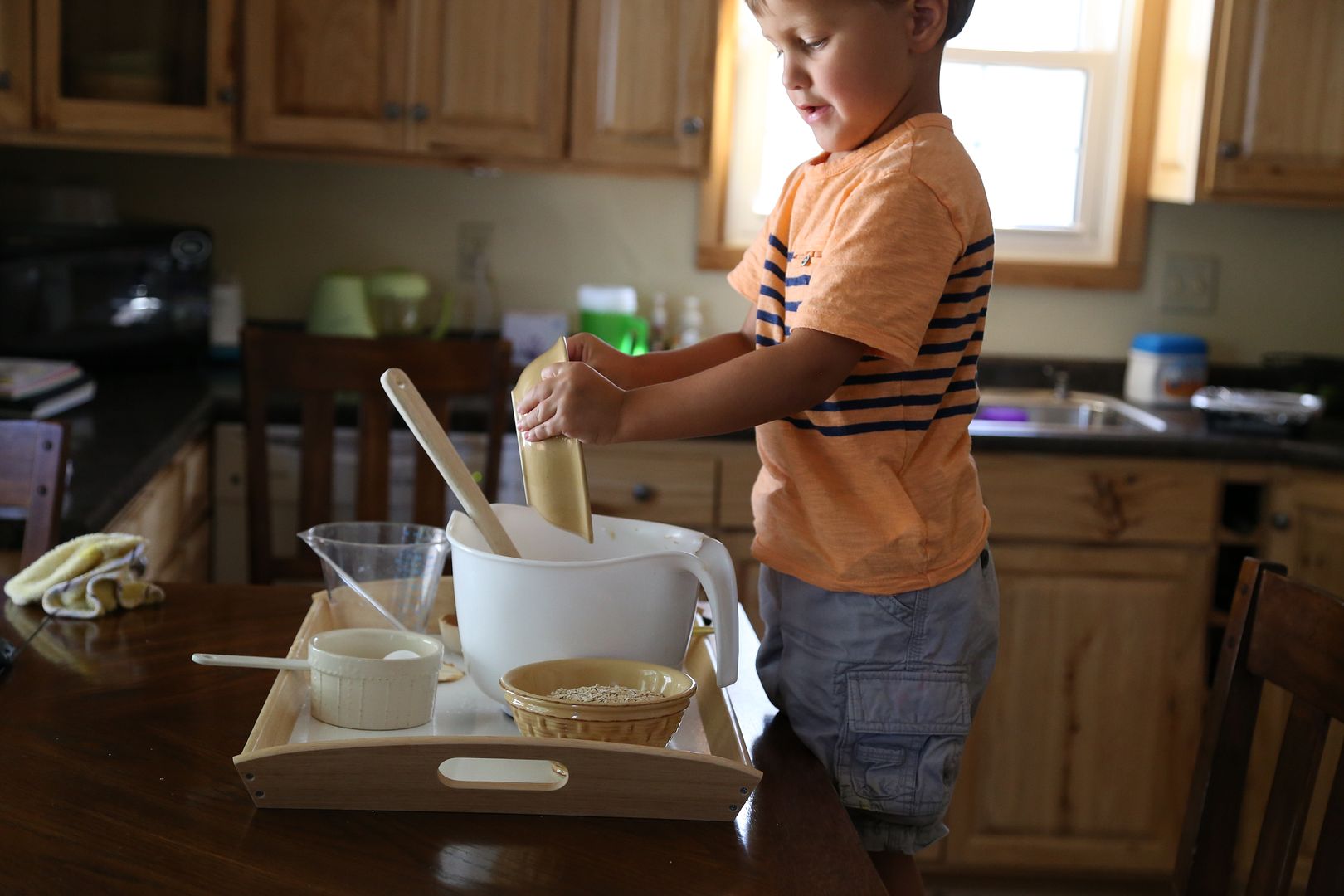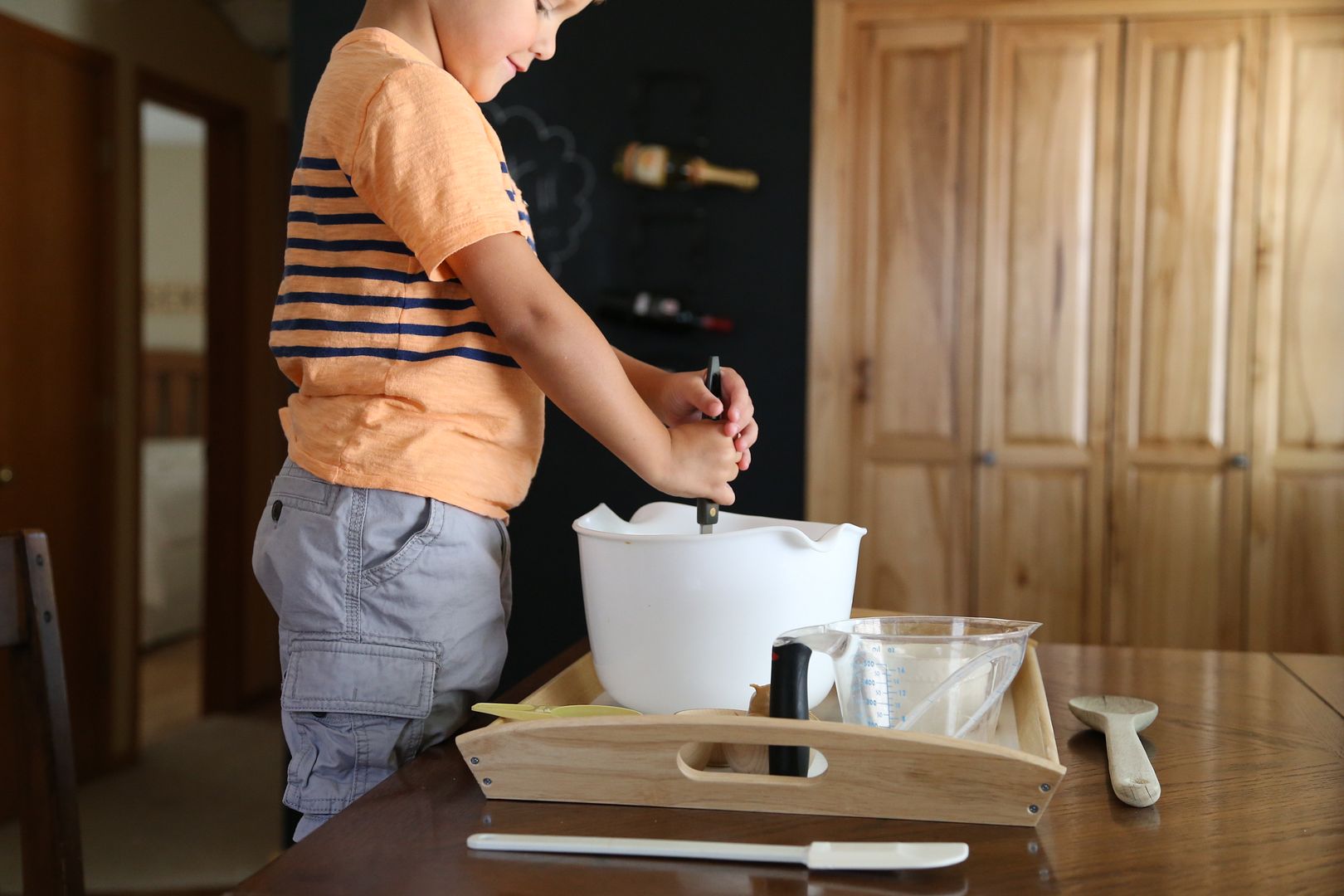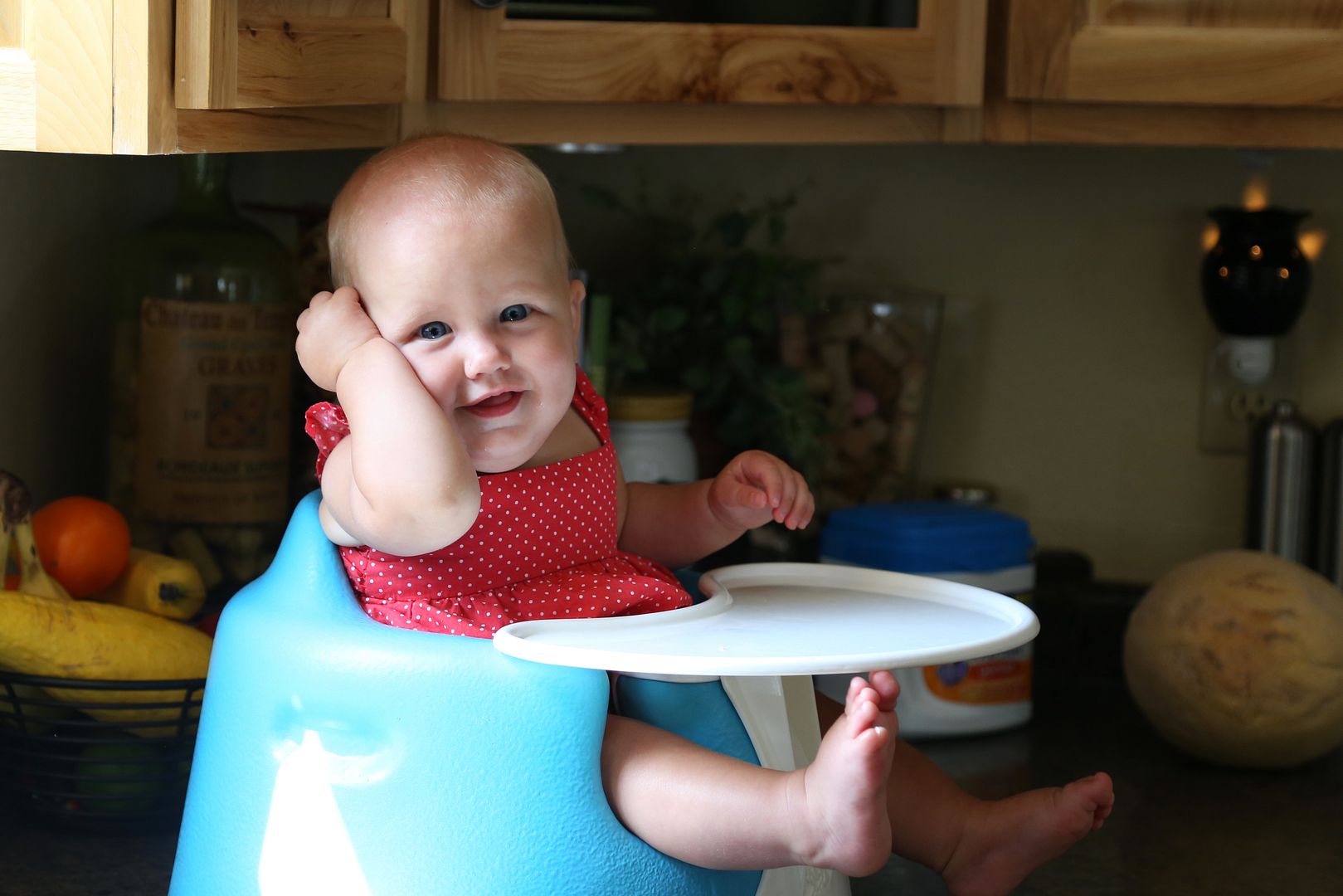 Cruz: We had a slow Sunday afternoon and Cruz and I decided to get a little messy in the kitchen. I measured out all the ingredients for our favorite banana cookies, arranged lots of tiny measuring bowls on a tray with a variety of kitchen utensils, and let Cruz have at it. Usually he helps, but today it was all him. He didn't quite know what to do with all the independence, but I was blown away with his precision and carefulness. He cracked the egg all by himself, and I loved watching the tip of his tongue stick out as he stirred in the flour and watched it disappear.
Mila: Mila missed the action in the kitchen yesterday, taking a three hour nap in the afternoon. This has been her jam lately, long, lazy afternoons with a lullaby mix playing on Pandora. I love that she sometimes puts herself to sleep, holding her muslin blanket up by her face and listening to her music. And now, her signature grin reveals not three, but FOUR baby teeth, including one on the top. I think she'll have one more by the end of the week.