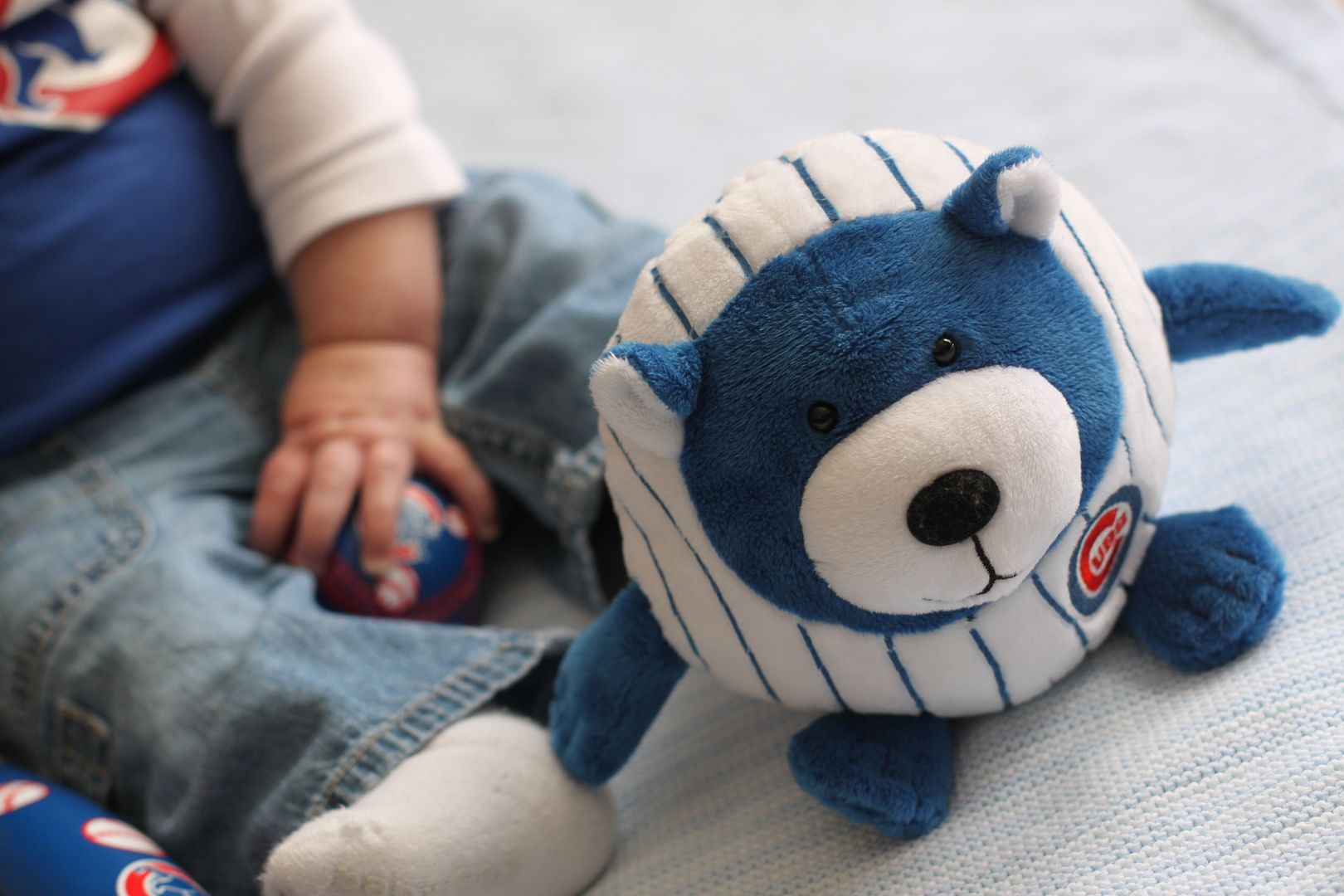 All who know my husband, know he is a faithful follower of the historically plagued Chicago Cubs. And for all who know my family, know that I have two brothers and a father who rarely miss a Minnesota Twins game. Although they are from different leagues, this still creates the expected banter that goes along with the typical sports talk. I admit to wavering somewhere in the middle; happy to visit the great city of Chicago to catch a game in the bleachers, but always feeling a sense of nostalgia every time I remember family trips to the Dome to cheer on Kirby Puckett and the Twins. I love the aura surrounding baseball season, and believe it goes along with summer about as perfectly as ranch dressing goes with pizza.

Now that we have a child, however, this baseball thing takes on a whole new meaning. It's true that by following the footsteps of his father, Cruz will learn resilience, faith, and commitment. He will grow up appreciating the history of baseball revealed within the Cubs: the organ music that still plays at Wrigley, the 100-year-old stadium that has stood the test of time, and the celebratory atmosphere of Wrigley Field that you just can't get anywhere else.

It's also true, however, that the Minnesota Twins have certain characteristics to offer Cruz that the Cubs just don't (cough cough). A winning season, for starters (sorry, babe), as well as players such as Joe Mauer and Justin Morneau, who would serve as great role models for Cruz. Minneapolis is closer to home, which would make games much more feasible to attend, as well as a brand new stadium with a few more options than the three-choice hot dog, peanuts, and Old Style menu at Wrigley. It's true, it's a gamble; however, if you ask my husband, there is simply no question...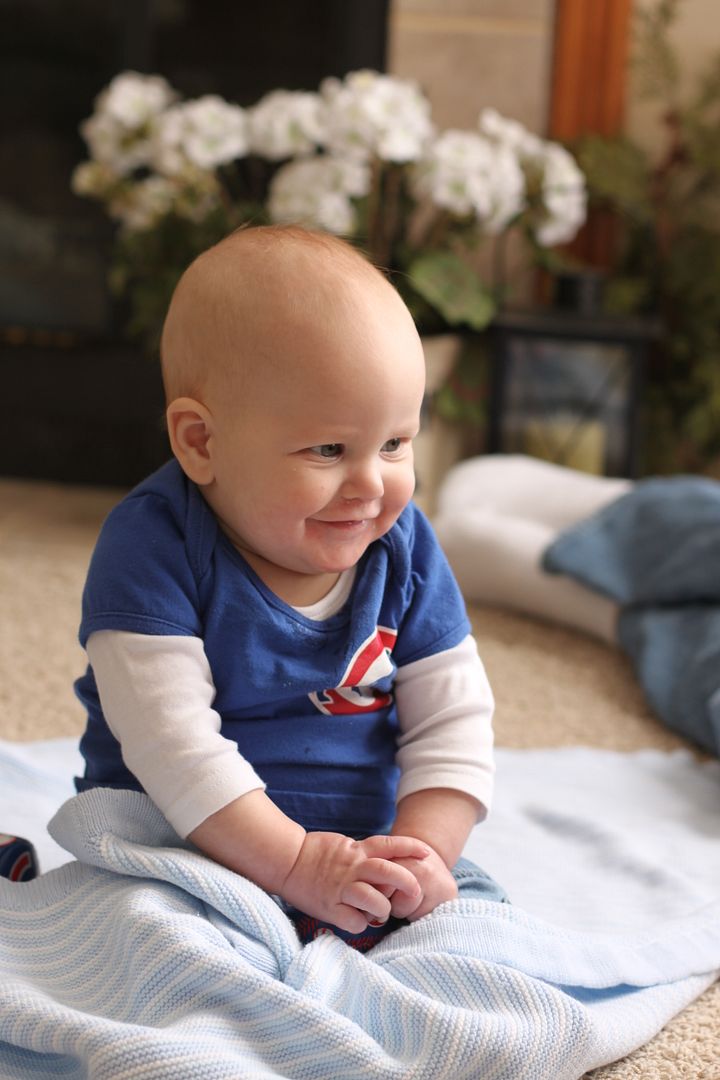 I warn him that he better watch out, as kids are known to be rebellious, and Cruz may just end up following in his Uncle Tracy's footsteps and seek teams in the Missouri area to call his own...



Beau is also convinced his firstborn will be a 6 foot 3, left-handed pitcher. I tell him there are some things in life we just can't decide.

In the meantime, our future baseball star is pondering the dilemma, weighing the pros and cons of the AL versus the NL.



After all, shouldn't pitchers have to hit like the rest of 'em?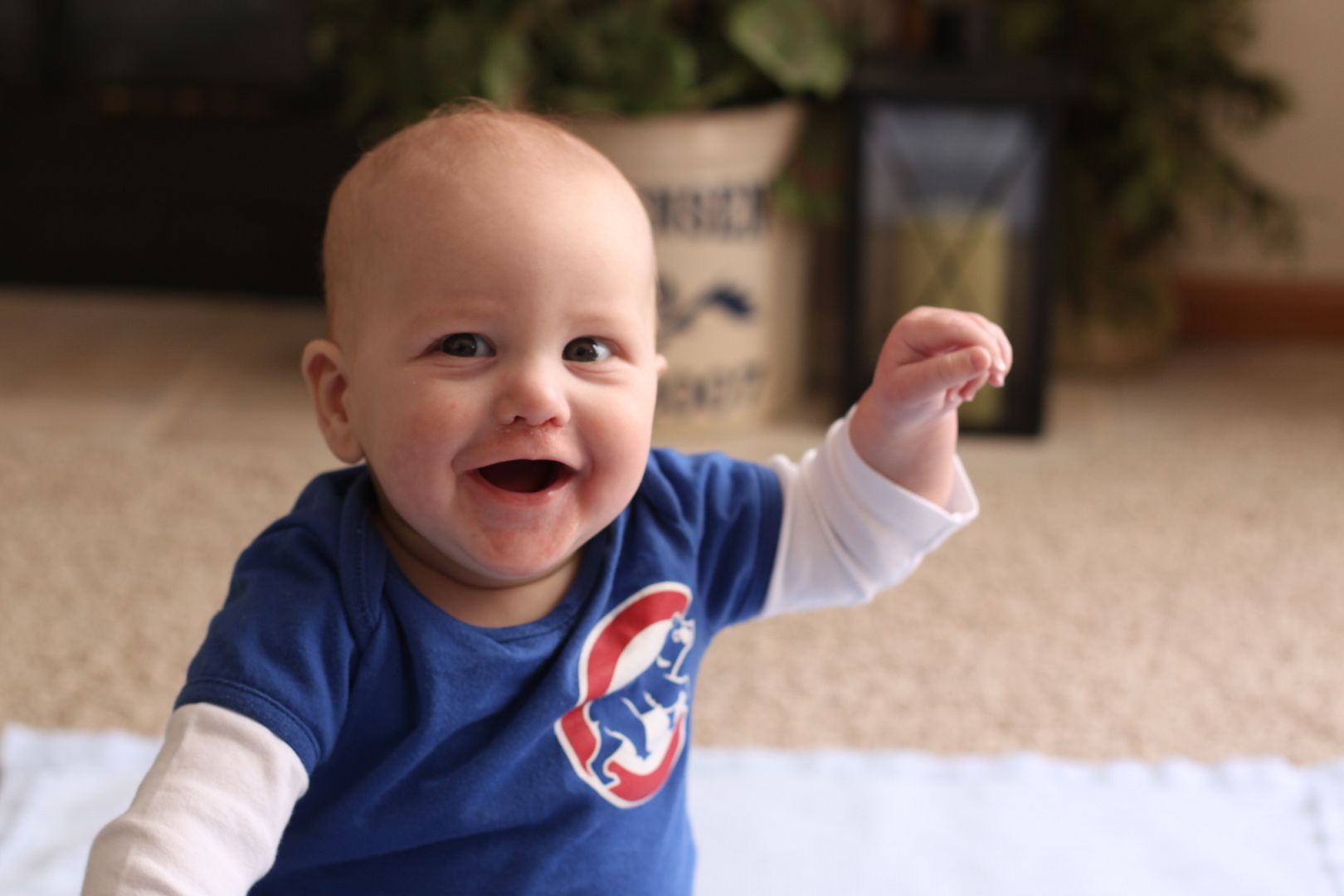 P.S. I'm starting to think that the arrival of Carlos Pena gives us all a reason to root for the Cubbies :)