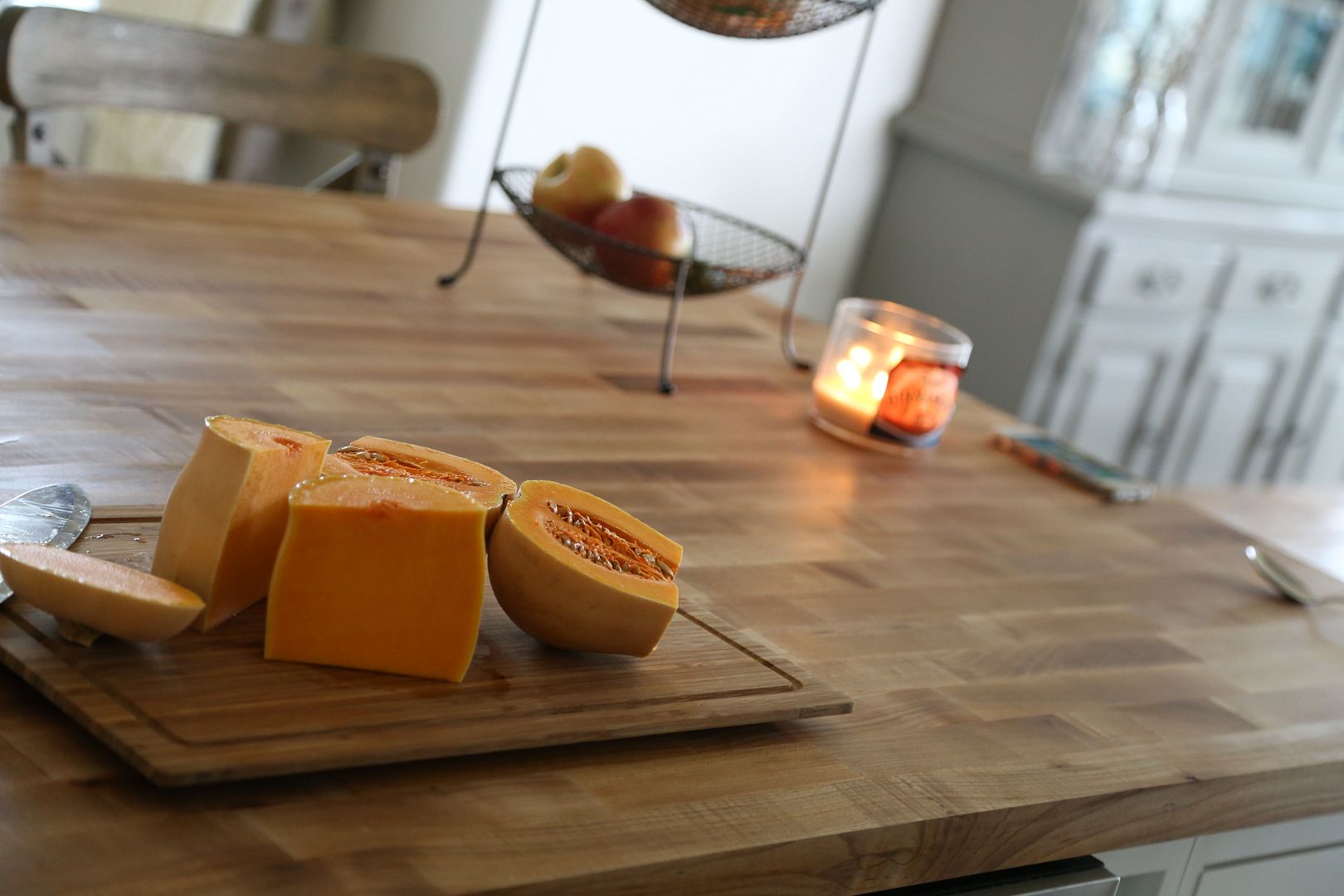 I think I've made a fall soup every weekend since Labor Day. I love the slow simmer of it on the stove top all afternoon as we go about our day, the amazing aroma serving as a frequent reminder of the good that awaits us at the end of the day. I love soup paired with a crusty bread and a glass of wine, typically followed with baths for the kids, and a fire and books before bed.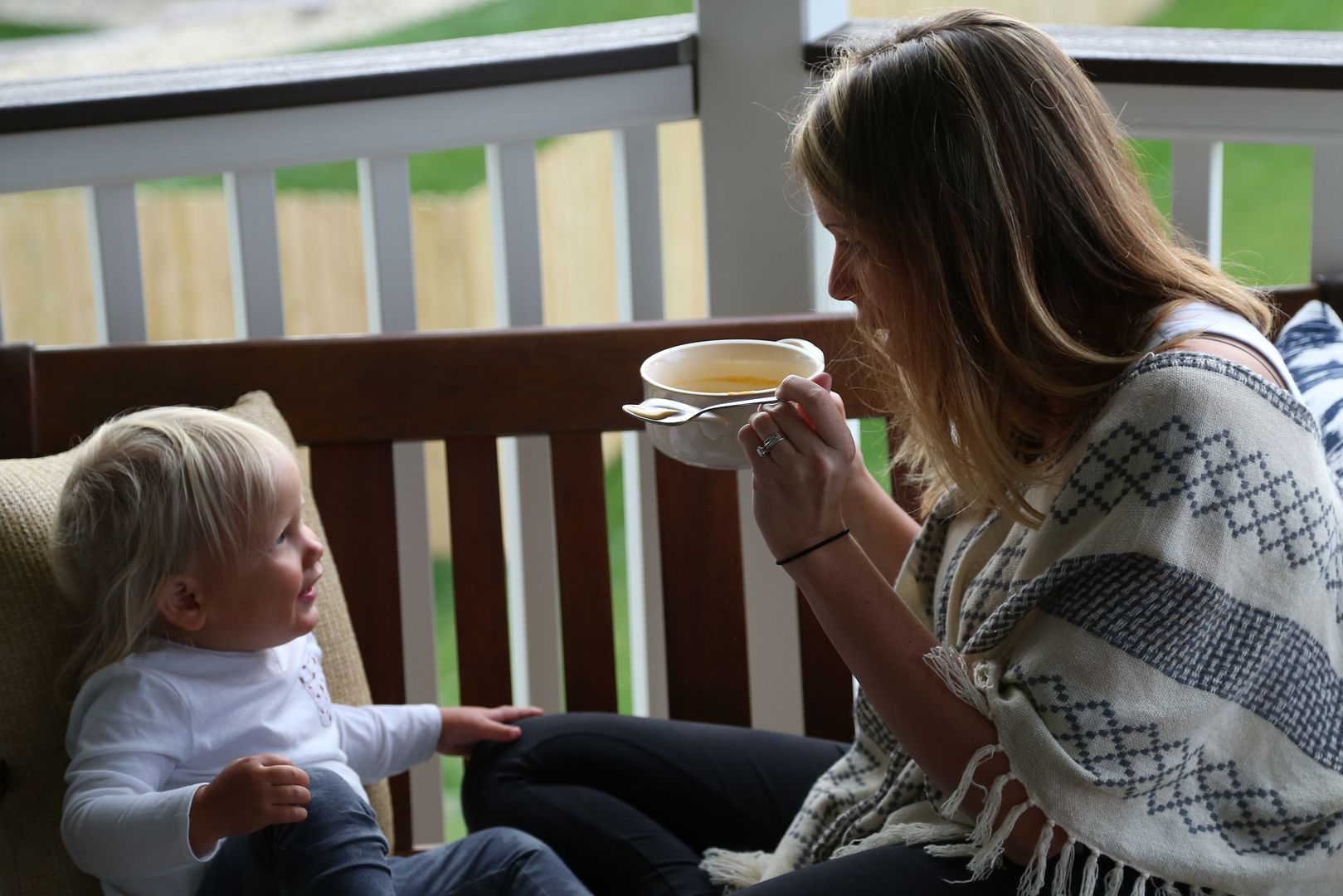 This is one of my all-time favorite soups. I crave it every fall and literally lick the bowl when it's gone. Whether you like squash or not, this is comfort food at its finest, a mix of savory and sweet with a little hint of cayenne to warm your bones on a chilly October night. And it's just as good warmed up the next few days, sometimes with a spoonful of brown sugar if I'm feeling extra sweet.
Butternut Squash Soup...
1 small yellow onion, diced
4 tbsp. butter
6 cups peeled and cubed butternut squash
2 cups chicken broth + 1 cup water
4 cubes chicken bouillon
1/2 tsp. dried marjoram
1/4 tsp. black pepper
1/8 tsp. cayenne pepper
1 (8 oz.) pkg. cream cheese
1. In a large soup or stock pot, saute onions in butter until translucent. Add squash, broth, water, bouillon, and spices. Bring to medium high heat until boiling, then boil for about 20 minutes, or until squash is tender.
2. Puree soup in a blender or food processor until smooth. Return to pot and whisk in cream cheese. Turn to simmer until ready to serve. Do not allow to boil.
**I sometimes add in less cream cheese, depending on my mood. I just made it with a half a block of cream cheese and it was just as good. Other times, I'll add in a spoonful or so of brown sugar if I'm going for it a little sweeter.
What are your favorite fall soups?