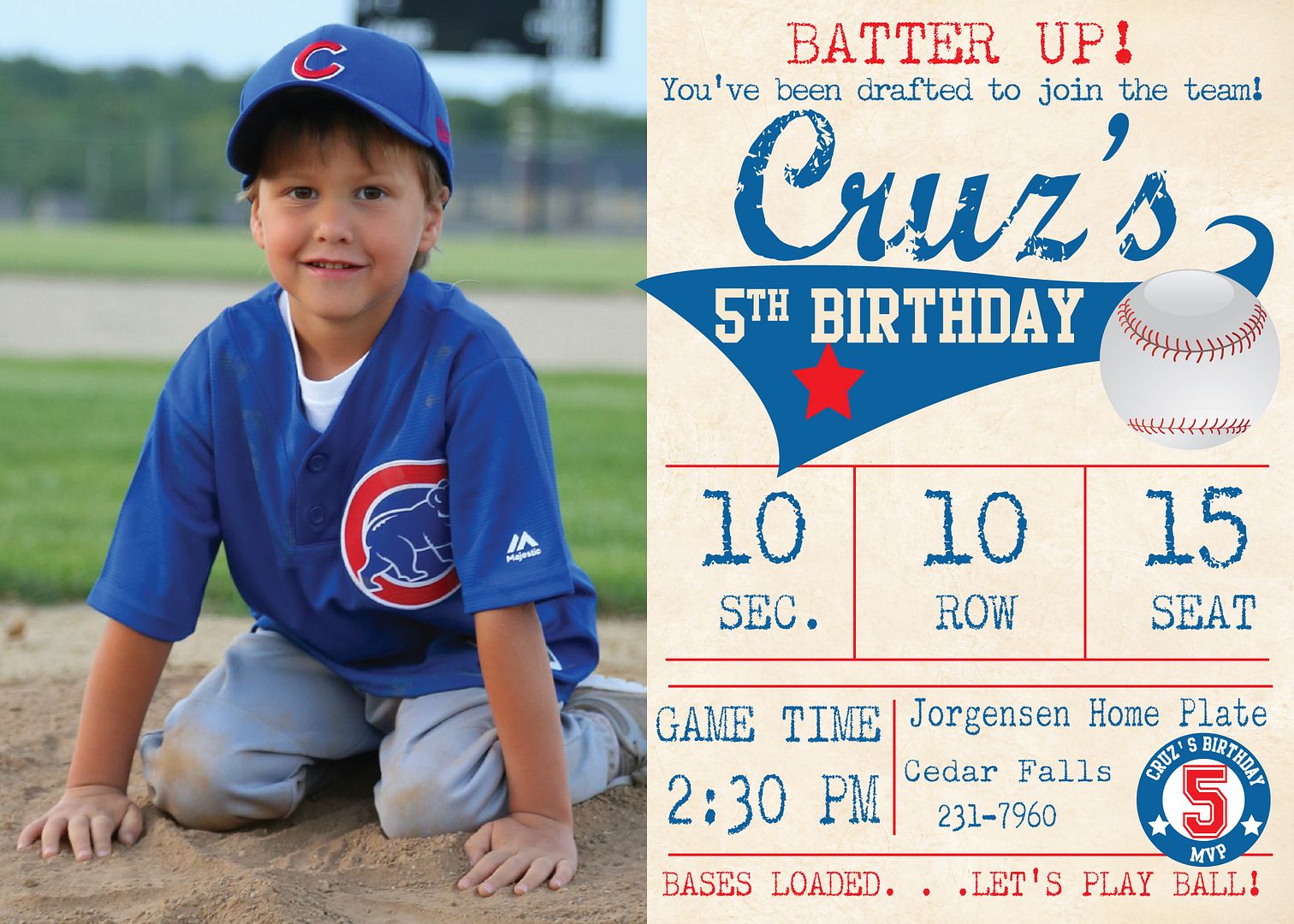 When we decided a vintage baseball party would be fitting after Cruz's inaugural t-ball season this summer, we weren't expecting the Cubbies to give us something to celebrate, too. They've got such a fun team to watch, a manager who buys footie pajamas for his players and doesn't change his socks for a month because he's " just stitious, not superstitious, and they found a spot in the playoffs for the first time since 2008 after a 4-0 win in the wild card game with the Pirates tonight! I told Beau maybe we should throw a baseball-themed birthday every year. :)
Looking forward to our very first birthday party in our new house, for a stadium dog buffet fit to please, and all the concession stand fixings to go with it. We kept things simple this year and look forward to a gorgeous fall day celebrating our birthday boy with our families.
And Go Cubbies! Fly the W, y'all!!!