"a portrait of each of my children, once each week, in 2017"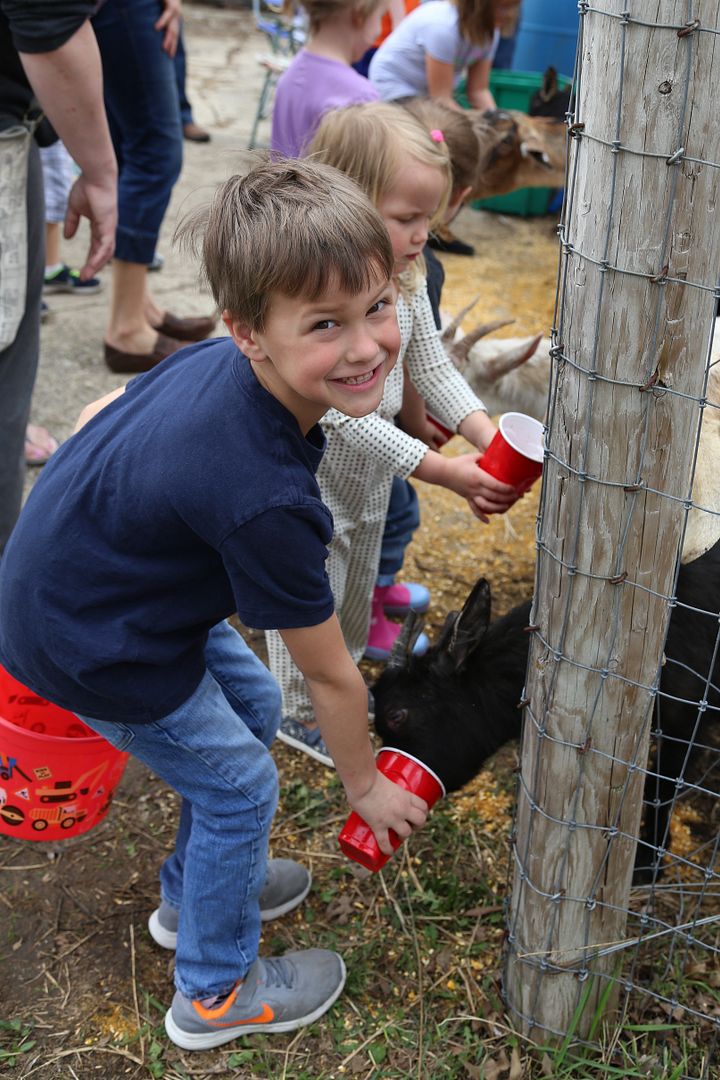 Cruz: You had a great Easter weekend. Highlights for you included holding a goat, getting the new Star Wars movie and a new set of Pokeman cards in your Easter basket, searching for that golden egg at Grandma's, and playing catch with Daddy in the backyard before the sun went down. I'm counting down the days until I get a summer break with you at home.
Mila: Highlights of your Easter weekend included feeding those hungry goats and cows at Arnka Farms, eating your dinner out of a dozen plastic eggs on the deck while the rain fell, wearing your new twirly Easter dress, and getting a new bunny baby doll that looks just like your precious giraffe baby. It was a fun and beautiful weekend!