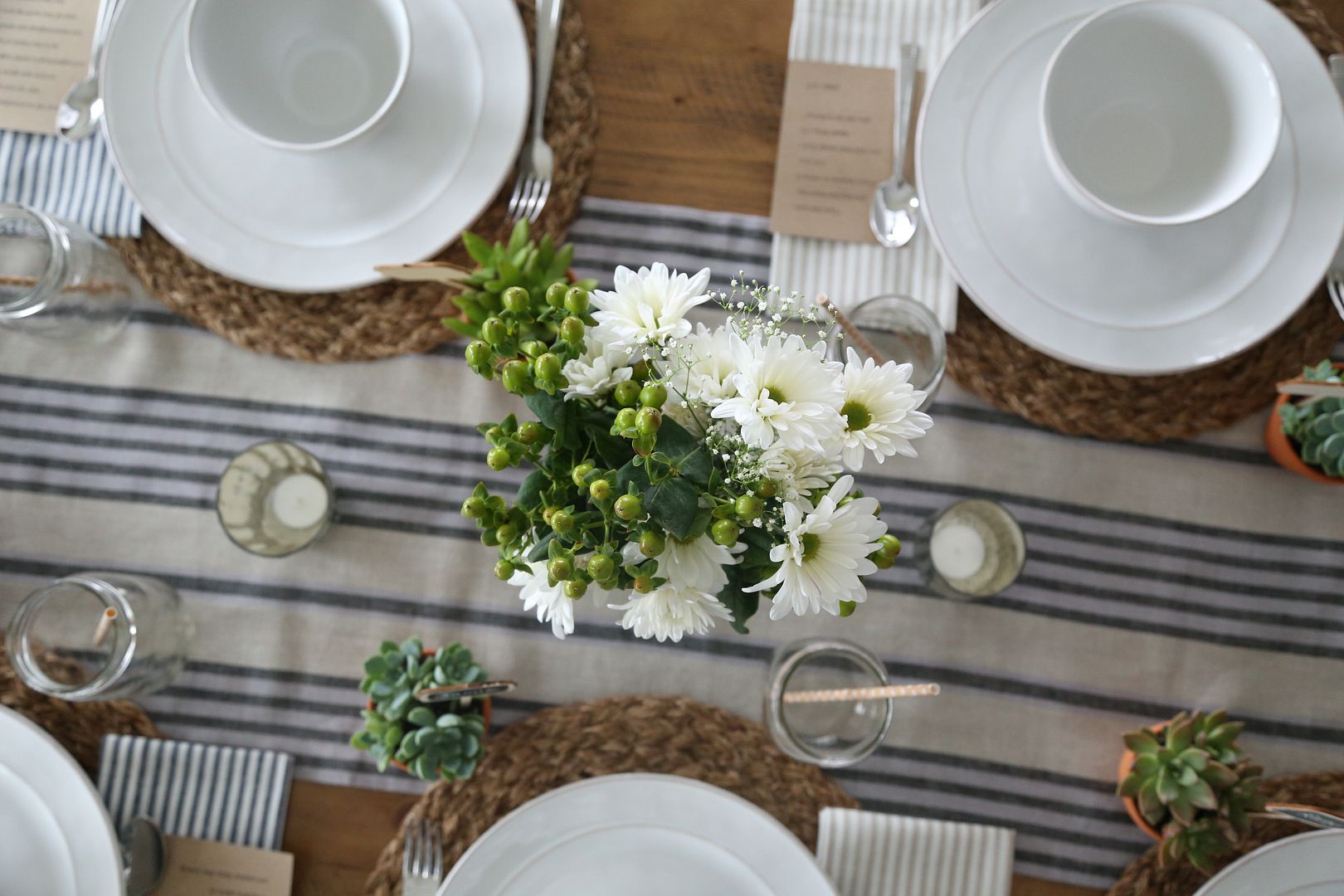 "all of life is a whirling mash-up of the big and little things - the things we see and think and remember and feel, the deep values that guide us and the dirt under our fingernails, the undercurrents of belief and doubt and the coolness of sheets right when we slide our toes down to the bottom of the bed. It's about food, and it's not. It's about life, which is to say it's about everything."
-Shauna Niequist, Bread and Wine
Someday, I want to write a book about my journey learning to love to cook.

I think it all started in my brother-in-law's kitchen in Dows, Iowa the first year Beau and I were dating.

His wife, Gina, was out of town, and for some reason, we found ourselves there on a Friday night and decided to make dinner.

In their new hickory kitchen, Gabe put Beau and I to work, giving us chefs knives we had never used before and teaching us how to chiffonade fresh herbs.

We drank white wine out of big glasses, danced in the kitchen to Frank Sinatra, and dined on roasted red pepper and wild mushroom quesadillas and grilled pork loin with a sage blackberry sauce.

This was one of the first times I noticed just how sensory the act of cooking is – the chopping and smelling and tasting, all became very alive to me and I was sold.

We started cooking together in Beau's college apartment kitchen, spending date nights drinking cheap bottles of Black Swan wine and attempting to perfect a simple marinara sauce, kitchen messy and music loud.

We perfected that one, indeed, and although the recipe is memorized and no longer needed, I still get that first Sopranos' Family Cookbook out every now and then, brush my fingers over its wine stained pages, and go back to those first days of learning to communicate, connect, and love one another through food.
This love of food and cooking has only grown since.

The kitchen is my favorite place in the world to be, the place where I feel most at home.

And the older I get, the more I realize how much I love sharing that place with others.

In one of my favorite books, Bread and Wine, by Shauna Niequist, she writes that "food is the starting point, the common ground, the thing to hold and handle, the currency we offer to one another." I have learned to love a group of people congregated around our kitchen island, and find much joy in making this space inviting, safe, and beautiful.

It's my love language.
Maybe this is one of the reasons Jesus sent me to the IF Gathering with Jamie that Saturday.

One of IF's spiritual practices is to encourage women to connect beyond the weekend conference, and do that through starting an IF:Table.

This concept spoke right to my heart in every sense of the word.

The task is simple: six women, once a month, share a meal around the table and talk about faith and life and all that exists in between.

There are conversation cards to guide the discussion, but its intentions are low pressure, low stress, and completely focused on growing together with a group of women through Jesus Christ.
I've always felt a sense of longing for a smaller group of people to connect with, have talked to many people who feel the same way, but these moments of conversation have always ended with the typical, "oh, we should get together more," statement that you know in the back of your mind will never come to fruition.

But this weekend felt different.

I felt this nudge, more like this fire, to follow through this time and make something of this.

I felt like God was handing me this opportunity on silver platter, and knew that if I didn't act on it, I would regret it later.

After talking to Beau about it that night, he encouraged me to act while the momentum was there, and not think twice about it.

So three days later, we had plans for our very first IF:Table.
I made two pots of soup, my favorite butternut squash and an Italian zuppa, and others brought salad, dessert, wine, and appetizers.

I planted succulents in little terra cotta pots as place cards, a little gift for each friend to serve as a sweet reminder of our inaugural night together.

I typed up three Bible verses on brown paper and stuck them at every place setting.

I even rehearsed a prayer.

I was nervous about it feeling awkward and forced and surely overthought every thing.

While most of us knew one another, it felt different this time.

Above all, I just wanted everyone to feel safe, supported, and invited to share, to be heard, and to want to come back

!
I should have had more faith in the women that gathered together that night.

The conversation flowed as effortlessly as the wine, and each woman shared their heart in such a beautiful way.

I learned that although we are all different, we all shared similar desires of creating this very space.

There was no pressure, no competition, no gossip, and no agenda, and I savored how easy it felt.

We talked about what we wanted to gain from the If:Table, we shared our verses and about the challenges of being a mom or a wife, and about our own personal longings for community in what feels like a sometimes lonely world.

There were tears, there were laughs, and I didn't want any of them to leave my house that night.

It was a God-thing and I am so grateful for His plan.
I love that Jesus saw the power of the table.

During his time on earth, he was continually inviting others to join him for a meal, and shared this truth that spiritual life exists everywhere – when we laugh, when we talk with friends, and when we gather with others for a meal around the table.

And as I continue to work on myself and walk this faith journey, I pray for many more lessons around my table.

In one of my Equip readings, one of the ladies talked about the power of hospitality.

She said that "in the final judgment, Jesus will say to the righteous, I was a stranger and you invited me in.

Hospitality, in a sense, is being willing to see Christ in others.

It's the intentional practice of putting yourself in a situation to both receive Chris in others, and extend Christ's love to others.

It's as much about about attitude as it is about food.
But let's be honest – the food is pretty important, too.