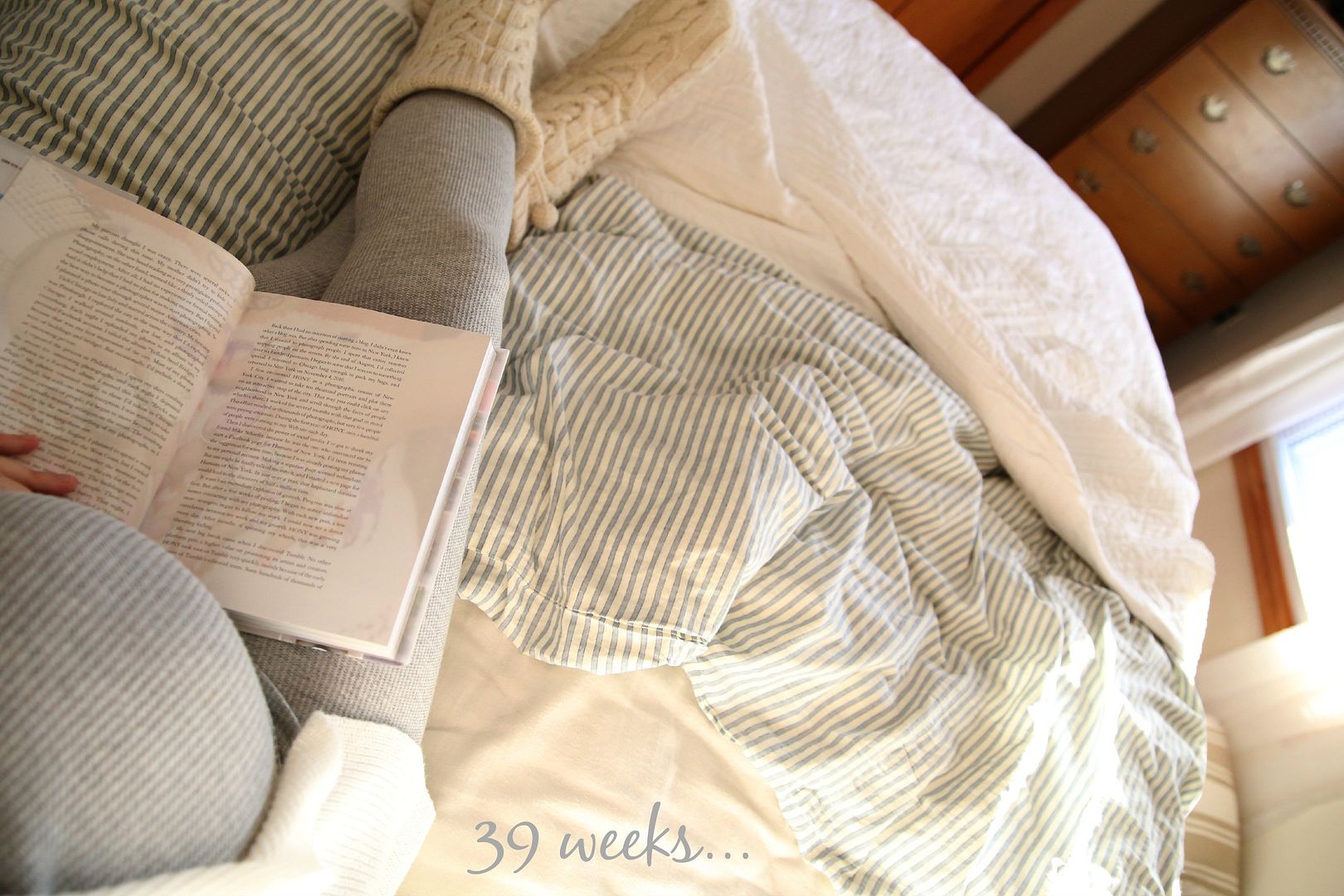 Although I'm more than ready for this baby to be here, I am sure glad she didn't choose last night to make her appearance! The thought crossed my mind as I crawled into our warm bed about 9:30 last night to watch the 'Best of Jimmy Fallon' special with Beau. With actual temperatures reaching -23 and wind chills possibly reaching -55, there was no place I'd rather this baby be than nice and warm inside of me! We enjoyed a day hunkered down in our long johns on Sunday, sipping tea, watching football, and baking cookies, and have no plans to leave the house until that temperature climbs.
Saturday, however, was a different story. We worked hard around here, organizing our storage shelves in the basement, catching up on laundry, and putting the final touches on the baby nursery. I washed our car seat liner and Beau put the bases in the car. I researched double strollers, added a few things to the hospital bag, and started to make some arrangements for our Cruz dude while we're in the hospital. The nest is finally feeling ready around here and I'm breathing easier.
I'm starting to wonder if this little lady is another version of her mama, waiting 'til things are just right to come on out! The doctor informed me that there isn't a whole lot happening down there right now and that "we'll have to wait and see" where I'm at this week. Heart rate was 150, movement was good, and I measured at 37 weeks.