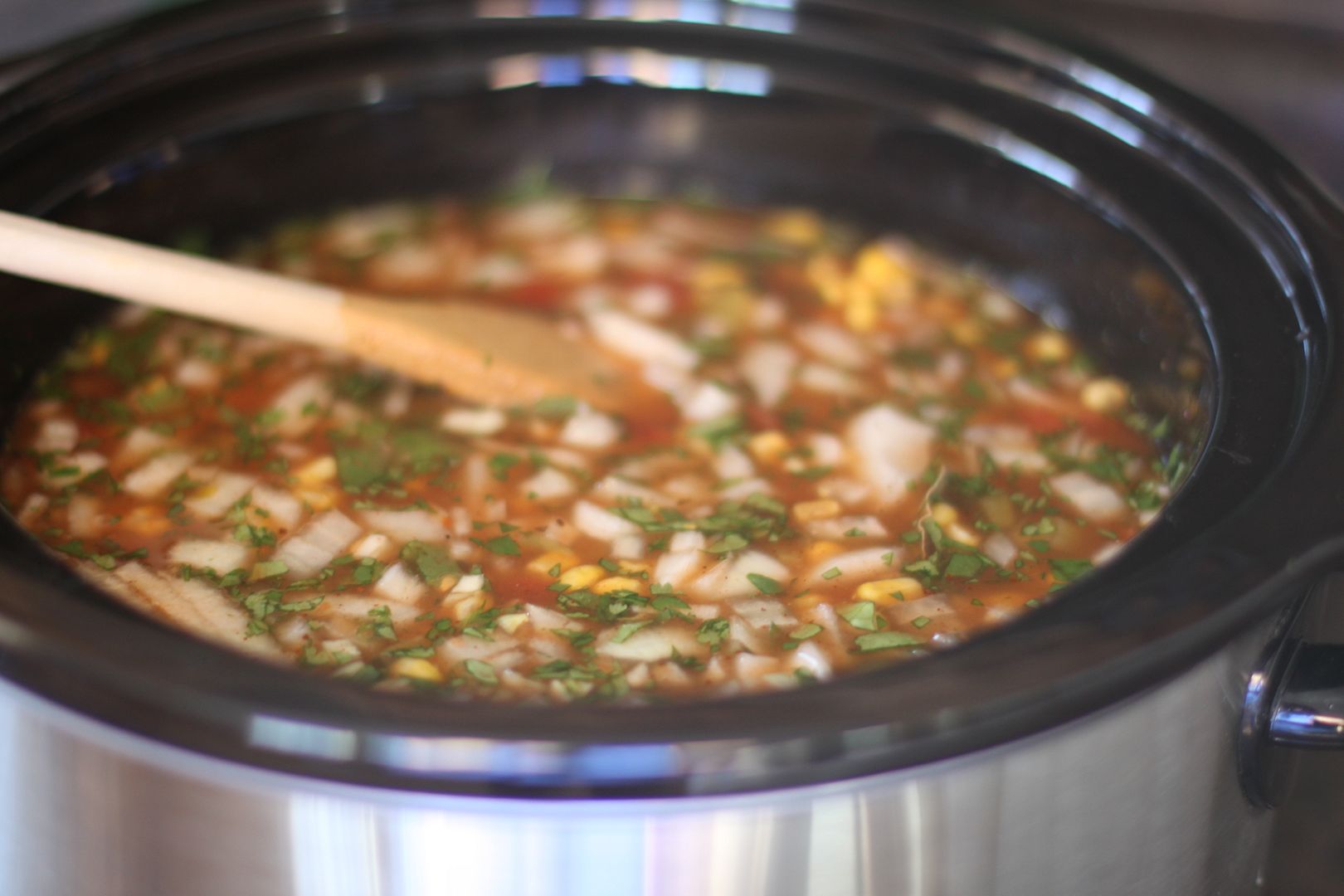 Ingredients...
1 pkg. boneless, skinless chicken breasts, thawed
1 can (15 oz.) diced tomatoes
1 can (10 oz.) enchilada sauce
1 med. onion, chopped
1 can (4 oz.) diced green chiles
2 garlic cloves or garlic salt, chopped
2 cups water
1 can chicken broth
1 tsp. cumin
1 tsp. chili powder
1 tsp. salt
1/4 tsp. black pepper
1 bay leaf
1 (10 oz.) pkg. frozen corn
1 bunch chopped cilantro
Sour cream, shredded cheese, tortilla chips, etc.
Place chicken, tomatoes, enchilada sauce, onion, green chiles, and garlic into slow cooker. Season with cumin, chili powder, salt, pepper, and bay leaf. Pour in water and chicken broth. Stir in corn and cilantro. Cover and cook on low setting for 6-8 hours.
Before serving, take chicken breasts out and shred on cooking board. Stir back into soup.
Yum!