On Friday morning, we packed our overnight bags and set out on one final weekend road trip to our state's capital before we gear up for another school year back home. We had a busy agenda for our two day trip, including a very important trip to Gap Maternity for me, a visit with our friends Jason and Danielle and their new baby boy, a morning exploring the massive Des Moines Farmer's Market, and an afternoon at the Iowa State Fair. Just the night before, we also received news that Chris and Carlie, our friends from the East Coast were visiting Carlie's family in Iowa and were going to be in Des Moines on Friday. We haven't seen them since their wedding in Cape Cod two years ago and were excited the stars were aligning for all of us to get together Friday.
It was so good to see them, to snuggle a sweet new baby, and get away for a couple of days. I scored some great deals at Gap and feel a little better about heading into the semester, we checked some important items off our summer bucket list, and we ate some food on a stick at the State Fair. Sunday, we went to church and had a yummy lunch at Grandma's to celebrate Grandpa Merle's birthday. Cruz got to play with his cousins, I got to eat some peach pie, and we all relaxed on the front porch for the afternoon. We ended our weekend with a stroll through George Wyth, a pit stop at the playground, and Life of Pi after Cruz went to bed. Beau was surprised the movie had nothing to do with Martha Stewart or Paula Deen, and I savored one final Sunday night without a work week looming before me.
Pictures and deets from our sunny summer weekend...
We LOVED this Farmer's Market and will definitely make it a frequent stop from now on. The bands at the end of each block, the colorful produce, and the amazing burrito bowls made this a vibrant and delicious place to spend a Saturday morning. We supplemented our garden's produce with veggies for kabobs and primavera, and sampled melons, salsas, and cheese curds that made our mouths water.
Maybe the highlight of our little man's day!
And the highlight of my other man's day...
A great morning for a little snooze in the stroller! These boys partied hard the night before, a little different story from a few years ago when it was the older boys needing a snooze!
Moving on to the big fair! Here we come, butter cow!
Or baby cow :). Cruz is most definitely not afraid of getting up close and personal with animals. I love this about him.
Okay...these were pretty amazing.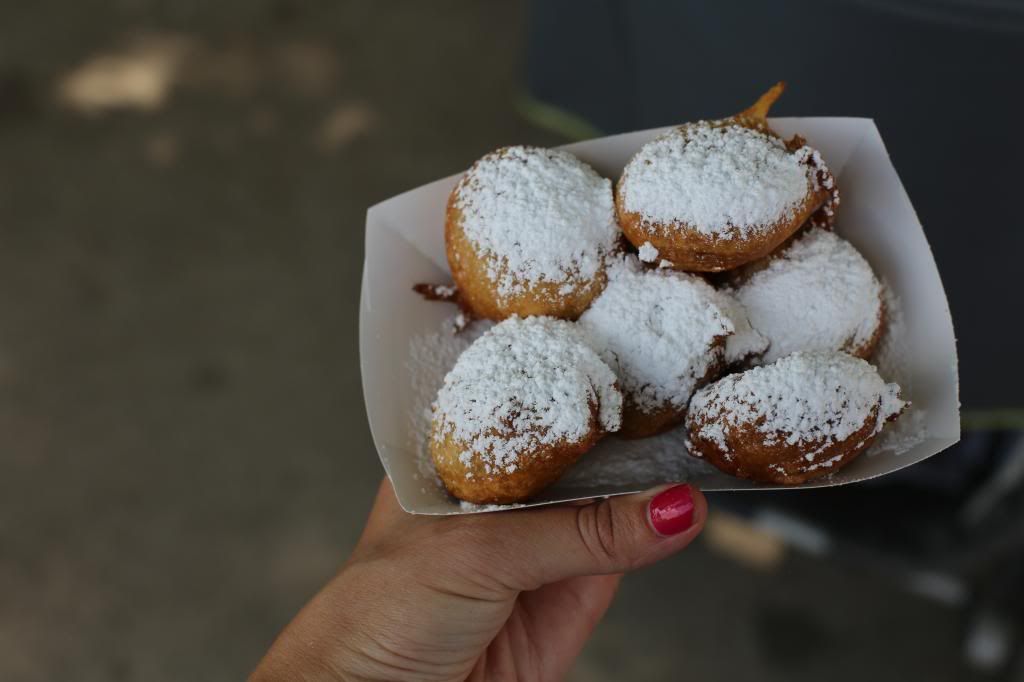 Cruz got to be a farmer. He did some work - fed some pigs, collected some eggs, milked a cow, and got paid with a big fat dollar at the end of his day. We got to "spend" his dollar at the general store and purchased a popsicle. He looked pretty cute in his little apron!